Microsoft tip Zune HD 64 for storage-hounds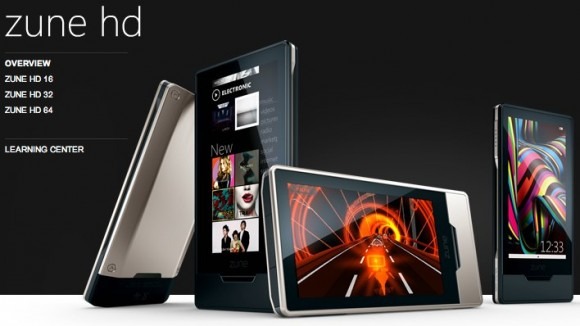 What's that you say, 32GB of Zune HD storage simply insufficient for your A/V needs?  Simmer down, Microsoft hear your plaintive, ear-splitting cries and it looks like they're responding in the most obvious way: with a Zune HD 64.
The Zune HD site has been updated with a new link for the 64GB Zune HD, though so far the URL it links to isn't working.  However, we're not expecting anything dramatically different from the previous Zune HD models, bar the greater capacity, which means an NVIDIA Tegra chipset, 3.3-inch AMOLED capacitive touchscreen and distinctive UI.
There's also WiFi and HD Radio, along with a 720p HD video output (as long as you have the right cables), multitouch and an accelerometer.  Check out our full Zune HD review for more details.  As for Zune HD 64 pricing, the 32GB model retails for around $240, so we'd expect the larger version to come somewhere in the mid-$300 range.
[via Engadget]