Microsoft testing its own smartphone, sources say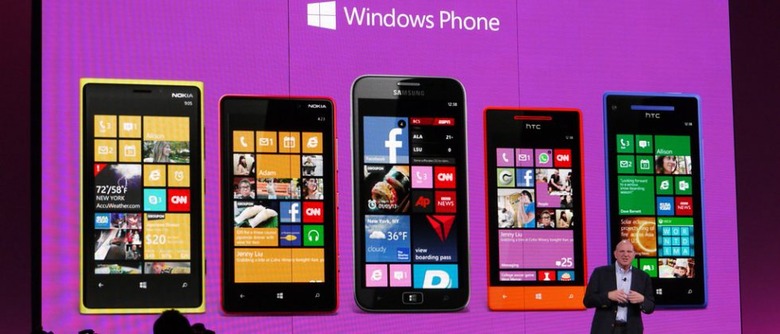 According to sources "familiar with the situation," Microsoft is working with component suppliers in Asia to test its own smartphone design. This move would follow in step with its new Surface tablet/laptop hybrid, which is Microsoft's first PC, indicating a further shift in the company's transition toward designing products to run its software. The alleged smartphone may not head into mass production, however.
Reportedly, the Microsoft smartphone has a display size between 4 and 5-inches, which is about the most generic detail one could offer. No other details were provided. Rumors about Microsoft creating its own smartphone have been around for quite some time, and have mounted since the Surface's arrival. Earlier this year, it was said that the company would be releasing its own smartphone alongside Windows Phone 8.
Microsoft's CEO Steve Ballmer told the Wall Street Journal, "We're quite happy this holiday [season] going to market hard with Nokia, Samsung and HTC. Whether we had a plan to do something different or we didn't have a plan I wouldn't comment in any dimension." Henceforth, we're just going to have to enjoy other smartphones running Windows Phone from the likes of Nokia, HTC, and Samsung.
Earlier today, we reported that research firm IDC has released its Q3 smartphone market share report. According to the data, Microsoft came in at only 2-percent market share, with 3.6 million of the 181.1 million smartphones shipped running its Windows mobile operating system. While the idea is intriguing, and certainly possible, the mythical Microsoft smartphone remains in the category of the-rumor-that-will-never-die.
[via WSJ]