Microsoft Teams Makes Work-Chat Simple: 5 Things You Need To Know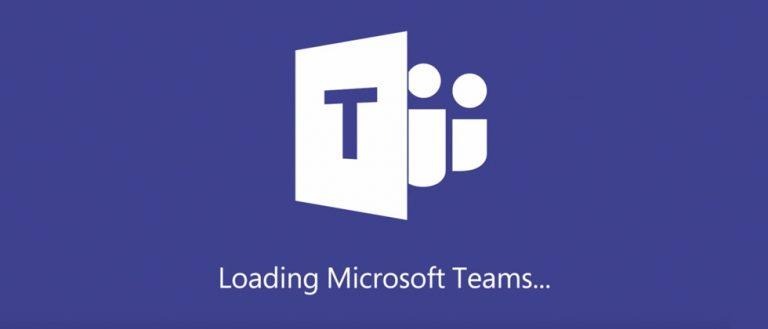 Today Microsoft Teams takes on the other big name in chat-based workspace software Slack. To do this, they've made their process quite simple – and today we're making it even simpler to understand. As Microsoft enters this field of play with a competitor already well-fit in with work teams globally, we aim to explain how they plan to do it. Here we'll also explain what it Microsoft Teams means for the average consumer.
Microsoft Teams works for groups of people working remote, doing so with Office 365. This software is only available for Office 365 commercial customers that use one of several plans. These plans include Business Essentials, Business Premium, or Enterprise E1, E3, E5. Customers who purchased E4 before retirement are also eligible.
1. How do I activate Microsoft Teams?
Starting on the 2nd of November 2016, Microsoft Teams will be able to activate, chat, and share. Microsoft suggests that "IT admins" should handle the switch, doing so by opening their Office 356 admin center console. Inside Office 365 admin center, one should locate Settings, Tap Services & Add Ins, and tap Microsoft Teams.
Activation of Microsoft Teams is in "preview" mode right now. This means that all features may not be available from the start. Microsoft says general availability should happen in the first quarter of the year 2017.
2. How do I manage Microsoft Teams?
Microsoft has prepared a how-to video for the users that'll be in charge of running Microsoft Teams for their workplace. This video shows a "step-by-step intro" for admins that'll be enabling Microsoft Teams – as outlined above. The video also shows how admins will be able to use and manage Microsoft Teams from their admin console.
Admins should also have a peek at the Microsoft Teams community with the Microsoft Tech Community network. There, managers of Microsoft Teams for end-users will be able to communicate with Microsoft and other professionals. Use-case scenarios, problems, and solutions will be available there starting today.
3. As an end-user, what should I expect from the beginning?
Expect this app to be the one place where you and your workmates communicate with smart devices. Microsoft Teams supports Windows, OS X (Mac), Android, iOS for iPhone and iPad, and web platforms. That means that you will not be able to use the excuse "I don't have a device that can download that app."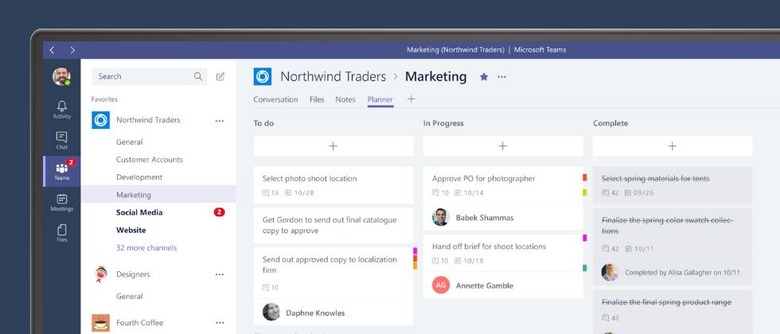 Inside the app you'll find Activity, Chat, Teams, Meetings, and Files. Activity shows the notifications you've gotten, while Chat connects you directly 1:1 to other users. Groups shows team chatrooms, and Meetings is a big calendar showing when chats will occur. Files is a folder where the documents and images and etc go for you to access whenever necessary.
Expect to get used to reading every message that appears during your shift – if you're asked to keep Microsoft Teams open during work. Your job might also require you to scroll up and read every bit of chat that's happened while you were gone for the night. Expect this to be a line of communication that you're required to be using.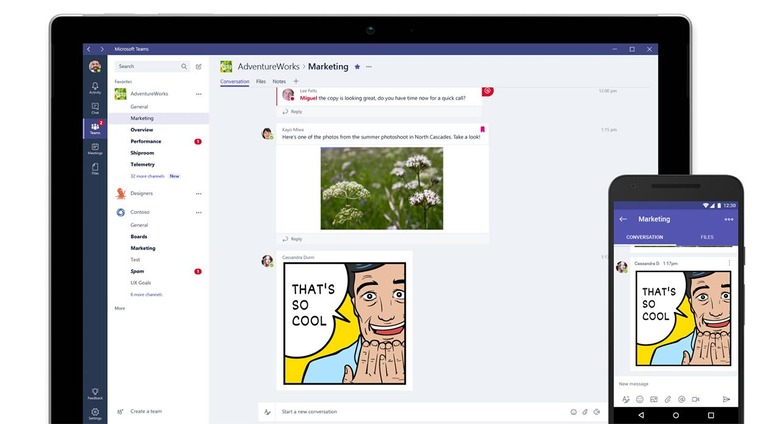 4. What should I expect as we use Teams over time?
Microsoft Teams should become less like a chat app and more like a chatroom as time goes on. What I mean is that while many users are now using person-to-person social networks as well as near-public social networks, it's rare to see heavy use in a chatroom setting. If Microsoft Teams works in your group the way most groups handle Slack, use will become natural real quick.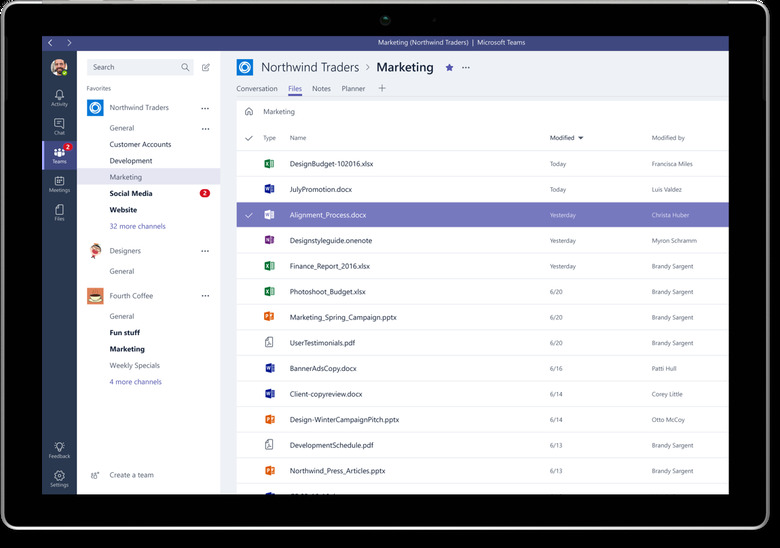 Over time using Microsoft Teams will become so natural that you wont know how you lived without it. It should, if Microsoft's claims are true, make communicating about Office-related documents and sharing and collaborating on Office-related files much easier.
Also inside Microsoft Teams is access to SharePoint, OneNote, and Skype for Business. Both text and video chat are available. Documents from all manner of Office apps are edit-friendly.
Because of the many abilities Microsoft has built in to Microsoft Teams, groups will find themselves using the app as a tool, too. This isn't just a chat app, it's a place where people can get together to work on files, too. This is less like the chatrooms of yesteryear and more like the smart workplace of today.
5. Will Microsoft Teams always look and work the same?
Your Microsoft Teams work environment might change shape after your head of IT – or whoever you call admin – gets the hang of it. Microsoft has made open APIs available at "general availability." Because of this, they may be tweaking settings and changing the way you'll be interacting with the app.
Notifications will likely remain unchanged, and Microsoft Teams uses the same Connector model as Exchange. Because of this, Microsoft Teams will be able to provide notifications and updates from services such as GitHub and Twitter. Microsoft Teams also connects with apps at Hootsuite, Intercom, Asana, and Zendesk.
Wrap-up
Microsoft Teams is a chat app at its core, connecting workers to other workers with remote work situations. For the admin, this software should be relatively easy to use and manage. Admins will also find that modification of Microsoft Teams has considerable potential for the unique needs of each work environment.
The end-user should expect a learning curve when it comes to using Microsoft Teams. Not so much in the software itself, but in the team dynamic that'll come with extended use. If you've never used a chat app like this at work before, prepare for some real changes.