Microsoft Surface tablet keynote video goes live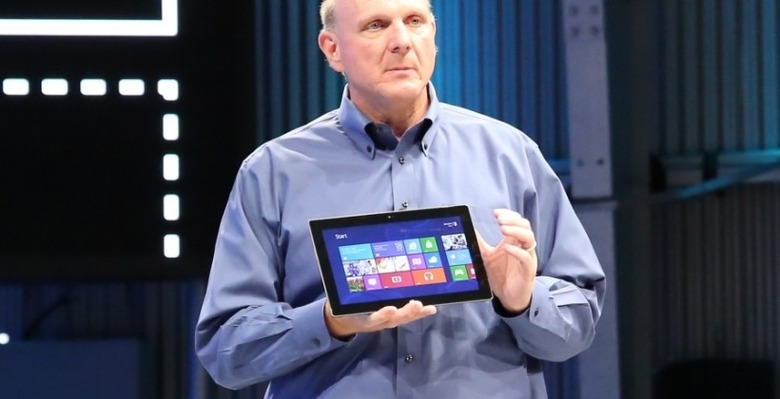 The full video of Microsoft's Surface tablet keynote has been released, allowing keen tableteers to pick through the details of the Windows RT slate pair. The 45 minute presentation was something of a coup for Microsoft, with the company having managed to keep the bulk of its new tablet details from leaking prior to the event. If you want to see Steve Ballmer triumphantly flaunting a 9.3mm slice of Windows RT-based magnesium, you've come to the right place.
Microsoft Surface tablet live demo:
Microsoft has two Surface models for the moment, though there's always the potential for more since "Surface" is the umbrella brand not an individual product name. The Windows RT model is targeting the iPad consumer market, while the Pro version – slightly thicker and with a Full HD screen – is hoping to pick up a share of the ultrabook market.
Microsoft Surface promo:
As we discovered in our own hands-on, there's plenty to like about the Surface's industrial design. The sturdy magnesium-based casing – which Microsoft has branded VaporMg – allows the slate to be both slim and sturdy, and the displays are bright, color-rich, and have huge viewing angles.
Microsoft Surface full keynote:
[vms 47ca7acade9ad5c8c818]
There are still some missing links in the Surface story, however. Microsoft hasn't confirmed either pricing or availability, only saying that the regular Surface will be akin to the cost of any OEM's RT slate – itself a minor mystery – while the Pro model is more like an ultrabook, which could mean anything from $699 upwards.
[polldaddy poll=6325194]