Microsoft Surface tablet details revealed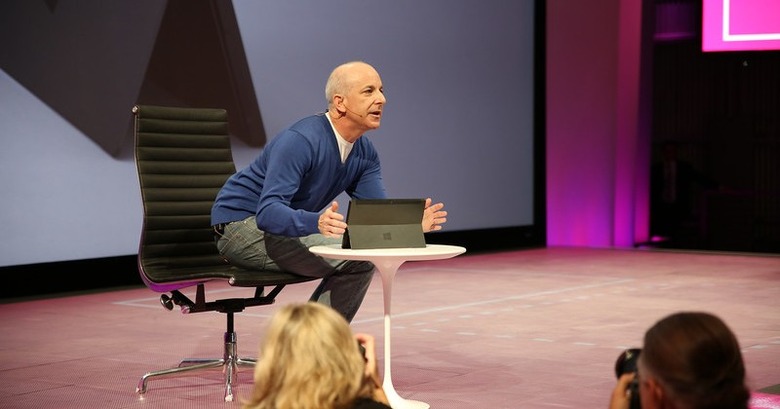 This week Microsoft has revealed a tablet version of their Microsoft Surface brand, bringing on a device thats 9.3mm thin with edges beveled at 22 degrees and working with Windows 8 with full touch interactivity. This device weighs in at 1.5 pounds, is made with a magnesium case, and has a lovely PVD finish. Inside you'll find access to Windows apps for Music, Movies, and multimedia of all kinds, and it all comes in on a 10.6-inch display.
This device is silver metal on the back, has an extremely thin bezel on the front, and in-all looks to be a lovely tablet – but we'll have to wait and see how far it gets in a world full of tablets already. This is the first time Microsoft has presented a device exactly like this, and with backing from app developers big-name brands like Netflix, we're very likely going to see a healthy fight from the big M.
Stay tuned for more information on the device as we get hands-on looks as well as closer photo and video views soon – stick to the SlashGear main news feed all night long!