Microsoft Surface Studio 2 (2018) First Impressions And Hands-On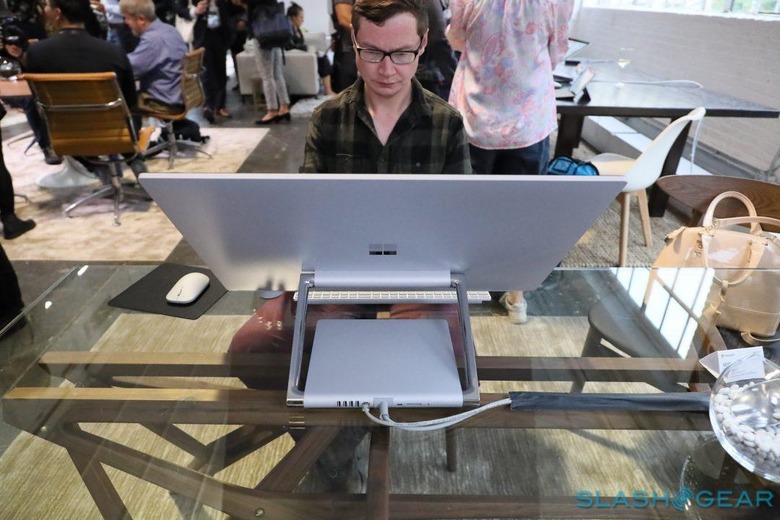 This afternoon we got the opportunity to get our hands on the Microsoft Surface Studio 2. This is the Microsoft Surface Studio for 2018 – I need to mention that because, on the surface, this device looks almost indistinguishable from its predecessor. It's just as thin, just as bright, just as powerful – but then again MORE powerful because it's working with new storage, a new CPU, and a new GPU.
This new Microsoft Surface Studio 2 looks a lot like its predecessor – it's just a bit more magical. A lot of the magic comes from the newest Windows update – and the fact that the company's put in some new processors for far greater power within. That means a choice of 1TB internal storage with Intel Core i7 (8th gen) with 16GB RAM, or the same processor and internal storage with 32GB RAM.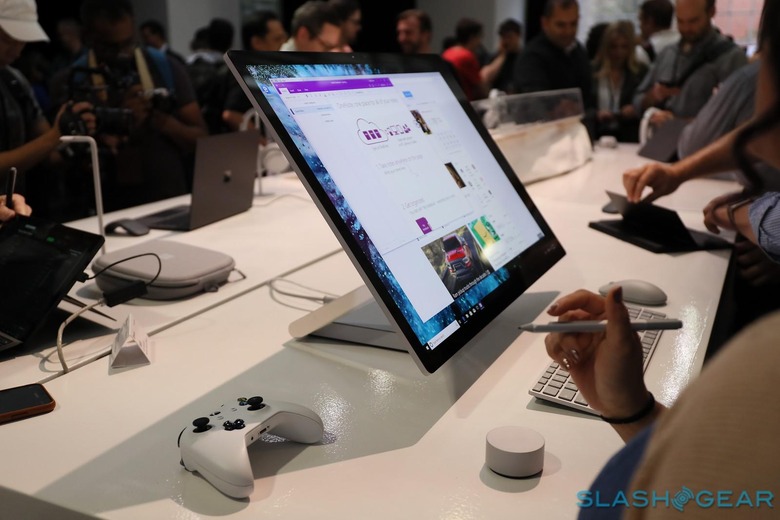 This version of the Surface includes SSD storage and – though we can't see it here – is assuredly ready to roll for both mixed reality and VR. The display is a 28" PixelSense Display with 4500 x 3000 (192 PPI) resolution, 3:2 aspect ratio, and 10 point multi-touch. Dimensions are 25.1" x 17.3" x 0.5" (637.35 mm x 438.90 mm x 12.50 mm) (for the display) and 9.8" x 8.7" x 1.3" (250.00 mm x 220.00 mm x 32.20 mm) (for the base.)
This thing is massive – it's extremely thin and easy to adjust and everything – it's just massive. In a good way. The display still looks extremely awesome, and I can't imagine this not being one of the most ideal surfaces to work on – in any context – for artwork or design.
This newest version of the Microsoft Surface Studio continues to work with the same peripherals and comes in the same color scheme as before. The newest configurations are up for pre-order on Microsoft dot com and will be shipped by 11/15/2018. This device's most modest set of specs cost around $3,499 USD, including free standard shipping.
UPDATE: There's a 2TB edition as well, with 8th gen Intel Core i7 processor inside and 32GB RAM in the mix. That version will run you a cool $4,799 USD. That'll ship by the 15th of November as well. Under the hood you'll get either NVIDIA GeForce GTX 1070 8GB GDDR5 memory or NVIDIA GeForce GTX 1060 6GB GDDR5 memory depending on your configuration.