Microsoft Surface Pro's warranty becomes a target in China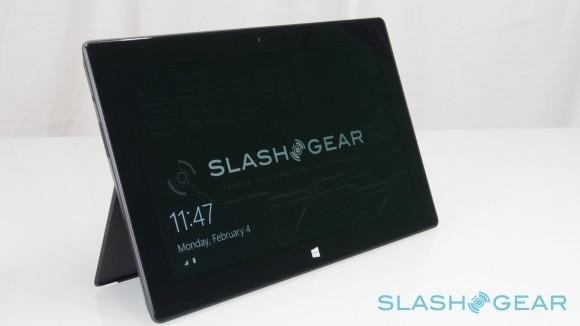 Last month, China's most popular TV program, China Central Television, criticized Apple's warranty policy for treating Chinese customers differently than it treats other customers from around the globe. The criticism sparked a lot of controversy, and Apple's CEO Tim Cook issued an apology and announced that he, and Apple, will improve its warranty and repair its policies in China. Seeing how much attention the controversy garnered, a Chinese radio-station has decided to jump onto that bandwagon.
A radio station in China, China National Radio, decided to go after Microsoft's warranty policy for its Surface Pro tablets. The radio station stated that the Microsoft Surface Pro should follow the nation's law of having a 1-year warranty for replacing the entire device, and 2-year policy for replacing its parts. Currently, Microsoft offers a 1-year warranty for both replacing the entire device as well as replacing separate parts.
This follows news that Microsoft has just released a special version of its Surface Pro tablet for China, which includes a free copy of Office 2013. The radio station attacked Microsoft shortly after Apple issued its apology for its own warranty policies. Doug Young, author of "The Party Line: How the Media Dictates Public Opinion in Modern China", says,
It sounds potentially worrisome; it looks like a copycat of the whole apple thing. China National Radio is trying to jump on the same bandwagon. Most western companies already provide much better after-sales service than Chinese companies.
Pan Yi, a reporter for China National Radio, stated that their story had no relation to CCTV's story on Apple's warranty. Pan said that "a lot of foreign companies are not very familiar with China's after-sales policies". Microsoft's spokesperson in Beijing has yet to respond to China National Radio's report. Many other companies have faced criticism in China, like KFC and Volkswagen, though Volkswagen was warranted because its cars in China were equipped with "substandard direct-shift gearbox systems", resulting in many car accidents. We'll keep you updated when Microsoft responds to the criticisms. In related Microsoft Surface Pro news, be sure to check out our review for the device here.
[via Bloomberg]