Microsoft Surface price puzzle polarizes pundits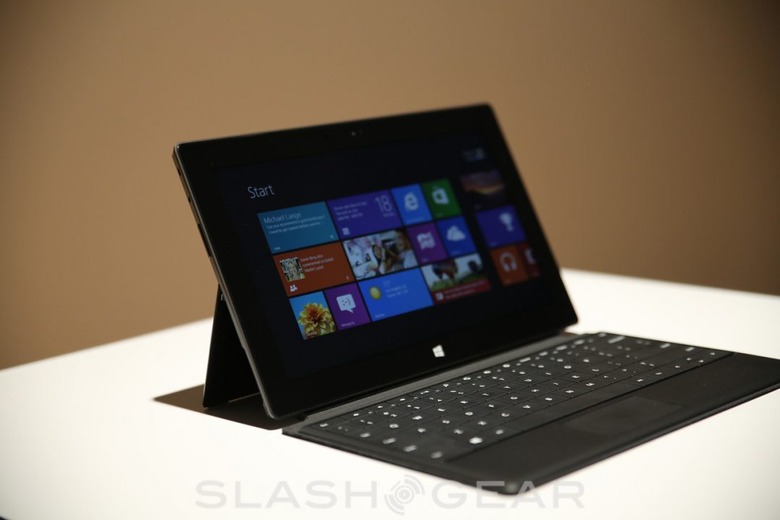 Microsoft's pricing mystery around the new Surface has become the slates' biggest point of contention, with analysts and rumor-mongers weighing in on how many dollars stand in the way of success. Having announced the pair of tablets on Monday with relatively sparse hardware details, Microsoft played it coy with both price and availability for the Windows RT-based Surface and Windows 8-based Surface Pro. However, there are already suggestions that the pair could be priced out of contention.
Microsoft's guidance on sticker price was vague, only suggesting that the NVIDIA-powered Surface would be akin to any other Windows RT tablet, while the Intel-powered Surface Pro would be more in line with an ultrabook. With no other Windows RT tablet manufacturer actually confirming what they'll be charging for the iPad rivals, however, eyes turned to the elephant in the room – Apple's slate itself – with suggestions that Microsoft, like any other OEM, would need to be competitive against the $499 iPad WiFi starting price if it hopes to take any significant share of the market.
According to arch rumor-merchants DigiTimes, however, information from Surface manufacturer Pegatron suggests that the ARM model will cost from $599, while the Ivy Bridge based Surface Pro will cost at least $799.
That chimes with some analyst suggestions that Microsoft will struggle to deliver its premium-bodied slate at something which matches Apple's prices. Part of that is economy of scale, with Apple making huge investments in locking down competitive deals for its iPad components, but there are also questions about the impact of Microsoft's own Windows RT/8 licensing fees.
Although Microsoft could of course exclude itself from those fees – believed to come in at roughly $85 per license – it would run the risk of claims of anti-competitiveness if OEMs building their own Windows tablets were forced to charge more so as to accommodate the tithe. "We do not view these devices as competitive or as a threat to the iPad" Jefferies & Co. analyst Peter Misek said of Surface, Fortune reports. "Though pricing details are unclear, we believe Microsoft will need to significantly undercut the iPad to be competitive."
Microsoft is unlikely to announce final numbers until closer to the Windows tablets' release dates, themselves expected later in Q3 2012 when Windows 8 goes on sale. More on Surface in our hands-on.