Microsoft Surface Mini Tipped For May Launch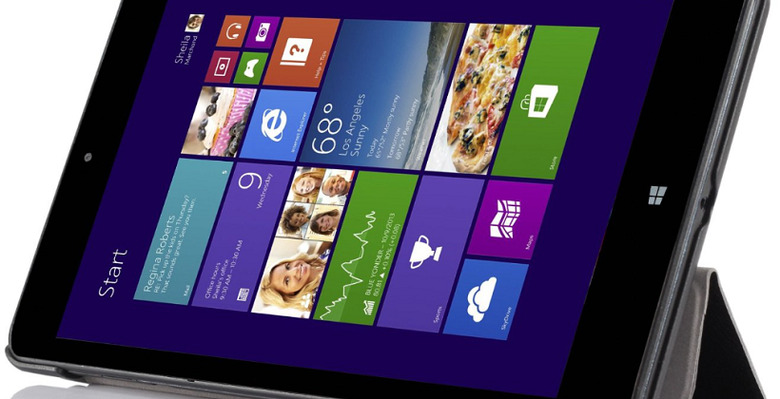 We may receive a commission on purchases made from links.
Back in September, word surfaced that Microsoft would be releasing a Surface Mini this year, something that was followed up this month with sources leaking the tablet's alleged specs. Now another leak has surfaced, this one in the form of an Amazon listing hinting at a May launch date.
The wholesaler Vostrostone, abbreviated as VSTN, has posted an Amazon listing for an "ultra-thin Smart Cover Case", saying it only fits the Microsoft Surface Mini tablet. With the listing comes two shots of a tablet in the case, which may be a different Windows tablet.

The pertinent part of the listing is the in-stock date for the case: May 18, which hints at a mid-May launch date for the fabled Microsoft tablet. This follows last year's launch rumor, which claimed the Surface Mini would arrive in Spring 2014 or later.
Rumor has it the Surface Mini will feature a display size around 8-inches, and that it'll work with real pen input — which technology will facilitate this feature hasn't been stated. There's no word on design, but it is anticipated to be similar to the current Surface slates.
SOURCE: ZDNet