Microsoft Surface Ergonomic Keyboard Is For Serious Typists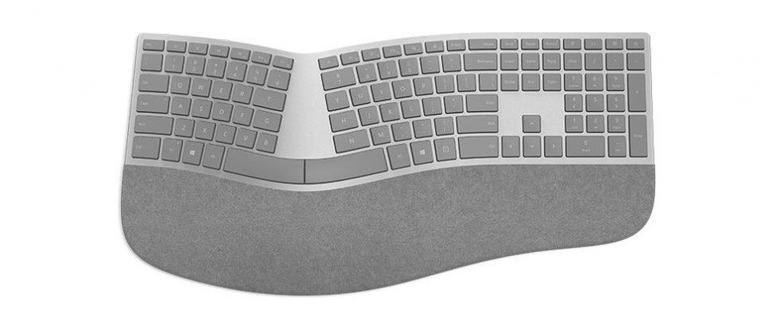 Those who spend a significant number of hours typing everyday know the importance of a good keyboard. If you're a serious typist of one sort or another, the regular Surface keyboard isn't going to cut it. Thusly enters Microsoft's Surface Ergonomic Keyboard, an offering to go alongside the new products Microsoft announced today. The keyboard is compatible with the Surface Book, Surface Pro 4, and Surface Studio.
How Surface Studio takes on iMac in 5 steps
Microsoft unveiled a bunch of products at an event today, including the beautiful Surface Studio. One of the smaller products to go live is this new ergonomic keyboard, a slim but curvy offering that positions one's hands where they need to be for strain-free and comfortable typing sessions.

According to Microsoft, the new Surface Ergonomic Keyboard offers "advanced comfort," including a palm rest and split-keys design. This results in each hand being positioned at a natural angle, helping avoid strain on the outer portion of the wrist and related ligaments. Overall, the keyboard features a two-tone melange Alcantara grey color.

The wrist rest is made of a proprietary material that, says Microsoft, offers 'unique aesthetic, sensory, and technical qualities.' Other features include Bluetooth 4.0LE and support for Windows 10. The unit measures 18.11 x 9.02 x 1.36-inches and weighs 2.23lbs. You can currently pre-order the keyboard from the link below for $129.99 USD.
SOURCE: Microsoft