Microsoft Surface Book Teardown By iFixit Gets Lowest Repairability Score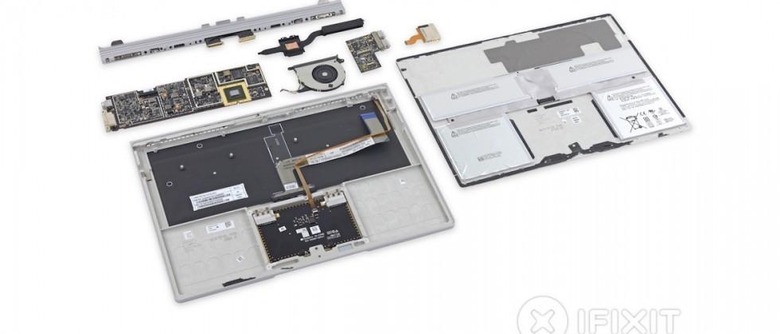 Microsoft's latest flagship device, the Surface Book laptop/tablet hybrid, has just been subjected to the iFixit teardown process. The repair experts clearly detail the device's interesting internal components and the unique layout, but they also reveal why the Surface Book is nearly impossible to repair, and should never be attempted by a user. In the end it was given a repairability score of 1 out of 10, just about the lowest there is.
As seems to be the common case with today's popular gadgets, iFixit found that the biggest issues were how many of the components were either glued or soldered in place, and how the boards were positioned, especially the extra wide motherboard in the Surface Book's base portion.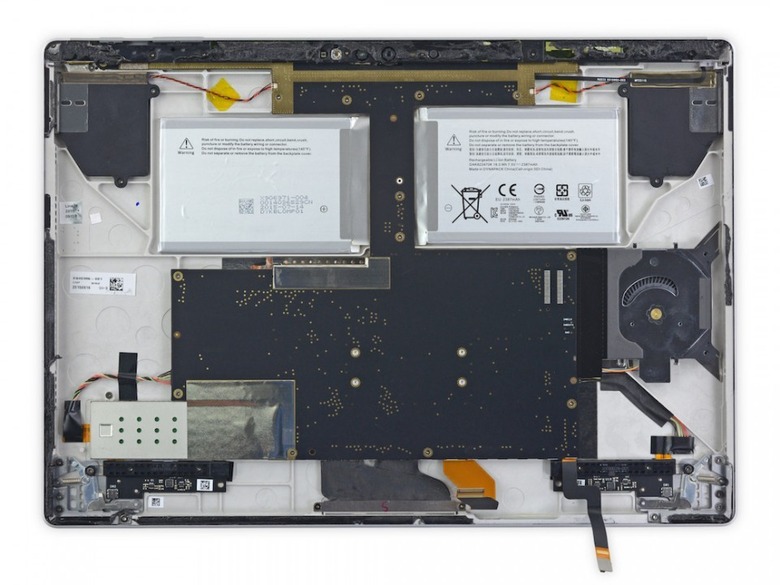 Not only is trying to open the outer casing an obstacle on its own, but once inside, users will find everything including the boards will need to be removed in order to access parts, due mostly to the fact that they're positioned upside down. In the end, the only part that would be considered replaceable is the solid-state drive, but it just wouldn't be worth it to try to access it.
Aside from the difficulty in reaching and removing parts, iFixit did find several interesting aspects about the device. For example, the Surface Book has the same memory as Microsoft's other new release, the Surface Pro 4; there is a heat pipe in the display portion that connects to the fan in order to move heat away; and the model with a Nvidia Custom GeForce graphics card in the base has a heat-sink mounted to it.
All in all, the low repairability score doesn't mean that the Surface Book is a poor product, just that those users who would prefer to repair it on their own will be disappointed.
SOURCE iFixit