Microsoft Surface Book has an even higher spec 1TB model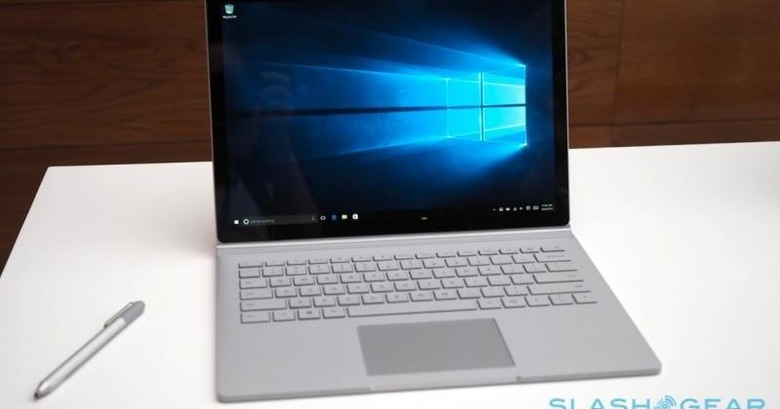 If you thought that the Microsoft Surface Book's $2,699 is already a big joke, better think again. It seems that Microsoft doesn't mind going all out, at least as far as the price tag is concerned. At the product page for its first, most high profile, and most controversial laptop, Microsoft reveals an option that takes the high end Surface Book and jams a 1 TB SSD, yes solid state drive, inside. Of course, you probably shouldn't be surprised that it costs $3,199.00, a $500 price jump.
To recap, that tier will give you the highest 6th gen "Skylake" Intel Core i7 processor paid with a whopping 16 GB of RAM. If that weren't enough, it also has a custom NVIDIA GPU stashed inside the keyboard dock for more intensive graphics requirements. Until this new model was revealed, the highest Surface Book only sported a 512 GB SSD for storage. 1 TB definitely takes the laptop into the realm of serious portable workstation.
While that might sound great on paper, the price tag is undoubtedly a hard pill to swallow. The Surface Book is already criticized for its exorbitant price tag, seemingly trying to outdo Apple's MacBooks, which are already noted for their expensiveness. Then again, SSD storage hasn't exactly been the most affordable option, and double the capacity might justify the price tag.
Despite the figures, the Surface Book seems to be a crowd favorite already, with pre-orders reported to have sold out on the Microsoft Store rather quickly. Of course, we're not privy to exact numbers, especially which models have sold better than the others, but considering prices start at $1,499 (Core i5, 8 GB RAM, 128 GB SSD), it's safe to say that the concept of the Surface Book has struck a chord with a lot willing to spend that much on a Laptop and "Clipboard" combo.
At the moment, the 1 TB Surface Book is only available from the Microsoft Store. It's still on pre-order though will most likely ship later this month like the other models.