Microsoft Surface And PayPal Here Team Up For Point-Of-Sale Solution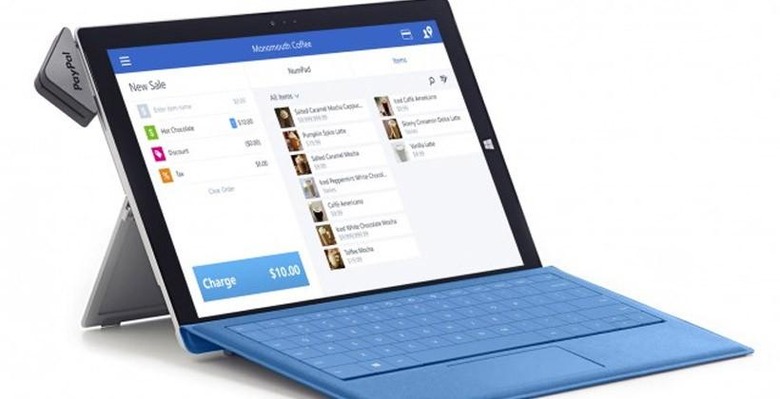 Microsoft Surface and PayPal Here have teamed up to create a new point-of-sale solution for small businesses and sole proprietors that need a convenient way to get paid by customers. Microsoft and PayPal Here note that many businesses have realized that tablets allow them to interact with their customers and untether from the cash register. Microsoft says that in the past this meant that the business needed two devices.
A laptop was used for inventory with a tablet like an iPad needed for transactions. Microsoft says that this method has changed as of now with a business needing only the Surface to take care of both of these needs. The Surface tablet with the PayPal Here card reader makes for an all in one transaction and inventory system.
The PayPal Here card reader and Windows 8.1 app will land in the US via the Windows Store later this year. Previously the PayPal Here card reader was available for a variety of devices and has now added support for Surface tablets and Lumia smartphones.
Microsoft also notes that there are new accessories for the Surface tablet that can turn it into a POS offering with cases from several companies that are fixed or portable. The PayPal Here app for Lumia phones will land later this year. A PayPal Here SDK is also available for some developers now.
SOURCE: Surface.com