Microsoft Surface 3 LTE coming to AT&T first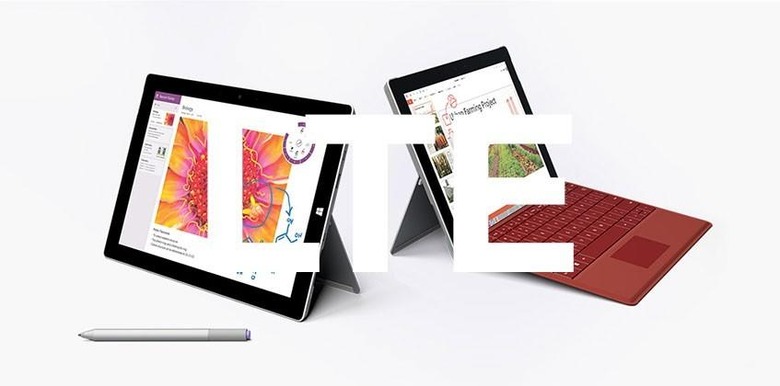 This week the folks at AT&T have announced that they'll be the first 4G LTE carriers of the Microsoft Surface 3. This machine is the third in the standard line of Surface tablets, and it'll be available through AT&T stores in-person and online starting on the 24th of July, 2015. This machine comes with an integrated three-position kickstand is made to be upgraded to Windows 10 this Fall. AT&T will be selling this tablet outright or with a package deal that includes a Microsoft Lumia smartphone with Windows Phone onboard.Microsoft Surface 3 works as a tablet or a notebook computer with a click-in keyboard with back-lit keys. Unlike some tablets, this keyboard also folds up and becomes a protective cover for the display of this machine.
This is not the first we've heard of an LTE version of the tablet. The Surface 3 LTE first started rolling out to businesses earlier this year. Now it's time for standard consumers.
This model has a single full-sized USB 3.0 port, 64GB of internal storage and a microSD card slot that supports up to 128GB more. Inside you'll find a 7485mAh battery and an Intel Atom x7 processor.
This device will be sold on a no-commitment plan for $599.99 (that's also known as "off contract"). You can also buy it with a 2-year service agreement for $499.99 USD, or with a Tablet Installment plan for $30 a month for 20 months (that's also $600 total).
AT&T is also doing a Lumia smartphone bundle which puts this tablet at $399.99 USD when you purchase any full-priced Lumia smartphone.