Surface 3 Goes On Sale Today, And Microsoft Is Partying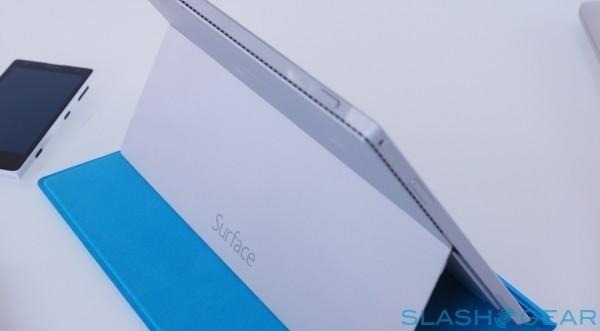 Microsoft's Surface 3 is on sale today. The step-down model to the Surface Pro 3 is hitting stores and Microsoft's online portal today, with pricing starting at $499. For the Windows faithful on a (kind of) budget, the tablet brings all the cool of the Surface Pro with a few spec sheet modifications. If you're itching to get one, we'd suggest you go in-store today (there are parties!). If you're not in a rush, and have an old Surface device, there's a way to get a few bucks knocked off the price of a new Surface 3.
For those with a Surface 2 or Surface RT, Microsoft is accepting trade-ins. Just visit their online trade-in portal, tell Microsoft what you've got, and they'll give you a voucher for up to $150 (that's for the Surface 2; Surface RT tops out at $100) towards a new Surface 3 emailed to you after you send your devices in.
If you just can't wait, or don't want to/can't participate in a trade-in, we'd suggest you go into a Microsoft Store. If you go in right now (or when they open, my West Coast compatriots), you'll get a cup of coffee and a quick primer on why Microsoft thinks the Surface is awesome.
Go in at 4:00pm local time, and you can party! Microsoft is promising all 100 stores will have a fiesta (Cinco de mayo!) where contestants can enjoy snacks, music, and a trivia quiz (the answer is never Windows Vista). Microsoft is also giving away "cool swag", but they're not telling us what that might be.
Source: Microsoft (Facebook), Microsoft trade-in