Microsoft Surface 2 tablets to be used by 11,000 Delta Air Lines pilots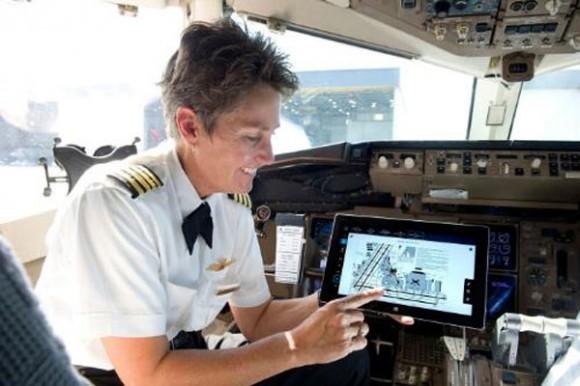 A couple days ago, we mentioned that the Microsoft Surface 2 had beaten out the iPad and Nokia tablet to be used by Delta Air Lines pilots in the cockpit. Delta and Microsoft have come back and offered some more details on exactly how many Surface 2 tablets will be purchased under the deal. Delta says it plans to equip 11,000 pilots with Surface 2 tablets.
Delta says that initially the tablets will be used as an electronic flight bag to replace paper-based flight kits featuring navigational charts and aircraft operating and reference manuals. Delta plans to initially rollout the Surface 2 tablets to pilots flying the Boeing 757 and 767 aircraft.
Delta expects all of its cockpits to be paperless by the end of 2014. The Surface 2 tablet Delta chose runs the Windows RT 8.1 platform and promises to offer pilots essential tools in the most up-to-date flight resources available. Among the digital flight resources will be navigational charts, reference documents, and checklists.
Delta estimates that it will save $13 million per year in fuel and associated costs by eliminating the paper manuals from the cockpits of its aircraft. Delta plans to run an airline industry specific Windows application on the tablets called FliteDeck Pro. This interactive software promises more efficient access to key real-time information resources such as charts and navigation utilities. Delta says it expects to receive approval from the FAA to use the Surface 2 tablet in all aspects and phases of flight next year.
SOURCE: Delta