Microsoft still "have no plans" for Xbox 360 Blu-ray drive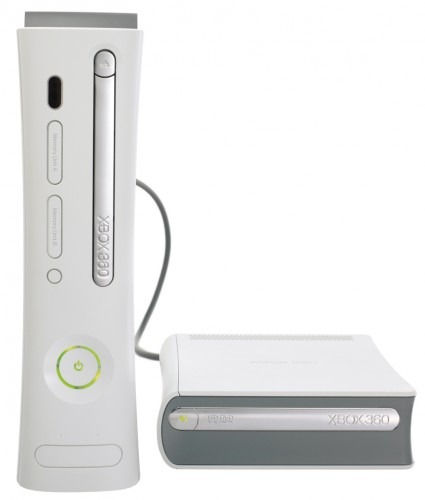 With Toshiba slipping out of their mourning clothes and readying a Blu-ray player, it seemed as good a time as any to check whether their erstwhile HD-DVD partner Microsoft had reconsidered their "no Blu-ray for Xbox 360!" attitude.  Unfortunately, when TeamXBox asked them if such a peripheral might be in the works, the response was a definite no; according to Microsoft, instant downloads and streaming content are far preferable to a physical disc.
Full Microsoft Blu-ray statement after the cut
"As we have stated before, we have no plans to introduce a Blu-ray drive for Xbox 360. We have a long-standing high definition strategy that runs across gaming and premium content, and it's a strategy that continues to pay off for us. Today, we offer the largest library of blockbuster games and offer a growing library of nearly 20,000 movies and TV episodes on Xbox LIVE Video Marketplace (more than 5,000 in HD). In addition, people have access to 12,000 films and TV episodes on Netflix Instant watch. And coming this fall, Xbox LIVE will launch digital movies with instant on 1080p HD streaming so you can experience the best video quality with no disc, no download and no delay" Microsoft statement
In fact, Microsoft attempt to head off any criticism of the absence of current 1080p high-definition content, by highlighting their upcoming Xbox LIVE 1080p HD streaming service.  That will arrive in the fall, and sit alongside the console's existing Xbox LIVE Video Marketplace and Netflix Instant streaming.
Of course, having "no plans" no doesn't mean that Microsoft may not change their minds should Blu-ray become more successful.  It's always been a differentiating factor between the Xbox 360 and Sony's PlayStation 3, but then Microsoft have arguably been quicker on the draw than their rivals when it comes to streaming media.  It's a lot cheaper – and quicker – to throw a Blu-ray drive in a box, though, than develop a streaming media service, so there's no reason to believe that Microsoft couldn't do that in future alongside their existing LIVE system.
[via Neowin]