Microsoft So.cl opens social search for all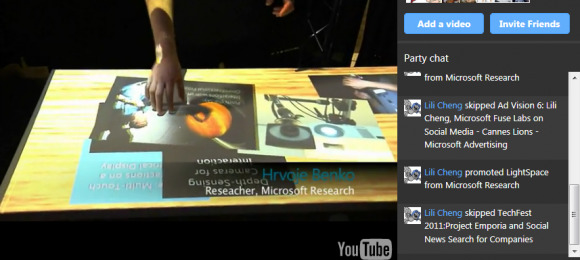 Microsoft's So.cl social network and companion search tool has exited beta, promising to integrate comprehensive data gathering into a research tool ideal for students and knowledge addicts. Unveiled back in December 2011, So.cl was described at the time as a way of creating "montages of visual web content" by tagging search results and seeing other suggested topics from fellow researchers. However, Microsoft continues to insist that So.cl is intended to live alongside – not replace – your Facebook, Google+ or Twitter account.
According to the So.cl (pronounced "social") FAQ, Microsoft fully expects users of the service "to continue using products such as Facebook, Twitter, LinkedIn and other existing social networks, as well as Bing, Google and other search tools" rather than switch wholesale. "We hope to encourage students to reimagine how our everyday communication and learning tools can be improved," the company says, "by researching, learning and sharing in their everyday lives."
Initially, So.cl was available in limited beta to students at the University of Washington, Syracuse University, and New York University. Since then, the team behind the service has been busy refining it, adding concepts like "riffing" on topics – basically taking concepts or content others have posted and allowing users to give it their own spin – and public exploring through themed tagging.
[vms 9b3a13095b059d8705b1]
There's also "video parties" which pull together communal playlists of content guiding viewers through a tagged theme, complete with companion chat, and so-called "rich" posts of automatically created montages from text, photos, audio and video. By default, all So.cl content is available publicly – though it can be set to private – so as to encourage community learning.
You can try So.cl by logging in with your Facebook or Windows Live account here.