Microsoft seeking Cortana for iPhone beta testers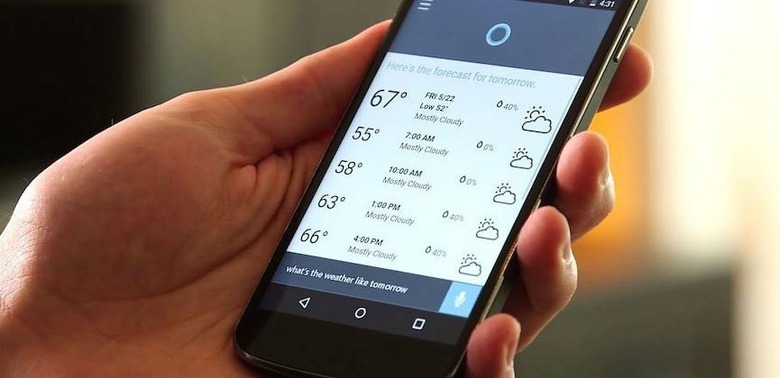 It was a little over a year ago that Microsoft denied any intentions of bringing Cortana, its own voice-activated virtual assistant, to other mobile platforms. Then in May of this year, the company announced what had been rumored for some time: Cortana for iOS and Android was in the works. Now, after months of internal development and testing, Microsoft is ready to start having select users beta test Cortana on the iPhone.
Now, don't get too excited if you've been eagerly awaiting Cortana's debut on Apple hardware. Microsoft says they're only looking for a "limited number of people" to preview an early build of the app. "We want help from our Windows Insiders to make sure she's a great personal assistant on iOS too," the developers say.
Microsoft has posted a survey for those interested in signing up for the beta. As of now it will only be accepting users in the US, as well as China.
Cortana for iOS will have a similar appearance to its counterparts on Windows 10 Mobile and Android, however it won't have all the features that are available on Microsoft's own devices, including the always listening "hey Cortana" voice command. The actions it will be capable of include sending emails, reminders, and scheduling calendar events.
SOURCE Microsoft Community / Cortana iOS survey