Microsoft reveals Cortana voice assistant is coming to iPhone, Android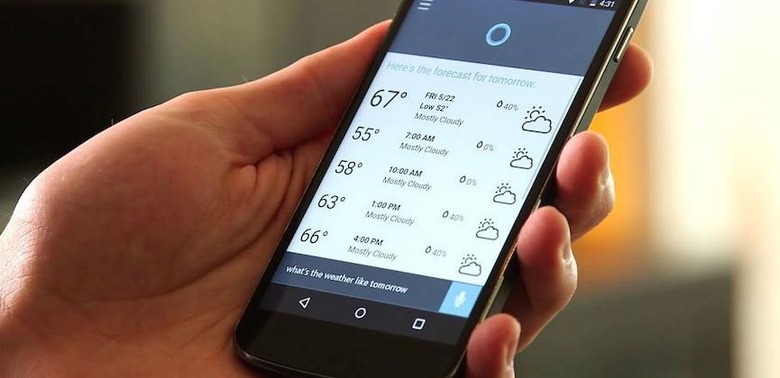 Sounds like Siri is in for some competition. Over on the Windows blog, Microsoft has revealed that its own voice-powered assistant, Cortana, will be coming to iOS devices like the iPhone and iPad, as well as the Android platform. It seems that Microsoft is gearing up to have Cortana graduate from Windows-exclusivity, and exist as a cross-platform app on non-Windows devices. We were only treated to a few quick glimpses of the app in a video, but the voice assistant appears to work much like it does on the Windows Phones of today.
Microsoft says because of various operating system integrations, Cortana won't be as powerful as the Windows versions, but it can still complete tasks like dictate reminders, answer questions, and perform web searches. But things like adjusting device settings won't be possible.
The app will be available for Android in late June, where it can also handle reminders and other notifications. The iOS version is due sometime later this year.
Microsoft describes the app as part of a Windows companion initiative that will allow Windows 10 users to expand features and services to their mobile devices, regardless of the platform. One feature of the voice assistant, called Cortana's Notebook, will sync the details you enter across all devices.
SOURCE Windows Blog