Microsoft rumored to launch Office on iPad in November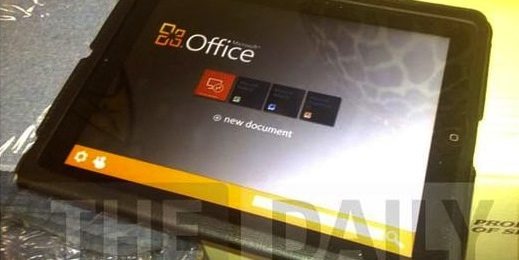 Microsoft will reportedly be launching its full Office suite on iPads and Android tablets this November. There have been attempts by third-parties such as OnLive and CloudOn to bring the popular productivity suite to tablets, but now Microsoft may officially release the suite itself, especially since it is expected to launch the more tablet-friendly Metro-styled Office with Windows 8 in October.
According to BGR, a "reliable source" has already seen first-hand the Microsoft Office app running on an iPad. In fact, the app looks almost identical to the one leaked by The Daily a few months back. Microsoft, however, denied that report, saying it was based on inaccurate rumors and speculation.
The source also revealed that the app displayed "Office for iOS" suggesting that it will be compatible with all iOS devices and not just the iPad. As for Office on Android, it appears that the suite may only be arriving for Android tablets and not smartphones.