Office for iPad: Who's lying?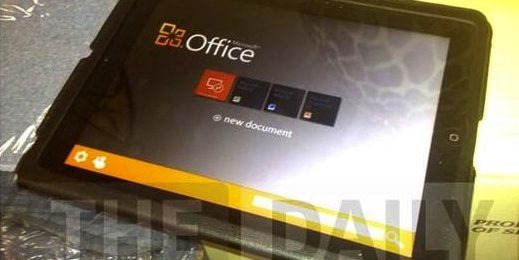 When it comes to new products that haven't been officially unveiled, many companies are apt to deny out right that the products exist right up until the official announcement. That means some people lucky enough to get early previews or leaked images and actually write about them at times end up being called liars. This is certainly the case with The Daily and Microsoft's back and forth over the story yesterday that Microsoft Office is coming to the iPad.
The Daily posted a story yesterday about a demo given to it by a Microsoft employee of a prototype version of Office for iPad. It didn't take long for the story to get around and for Microsoft come out and flatly deny the app existed. Microsoft tweeted the following:
Great respect for The Daily but regrettably someone is giving them bad info, and that'll be clear in the "coming weeks."
After that tweet, the twitter war erupted between The Daily writer Peter Ha and Microsoft. I certainly don't blame Ha for being upset, Microsoft allegedly said that the screen shots used in the story were faked. Ha tweeted:
"we did not fabricate either image. A working version of the app was demoed to us by someone at Microsoft."
He came back later and tweeted again at Microsoft writing:
"This image also ran with the story: thedaily.com/page/2012/02/2.... Want to dispute this one too, @Microsoft?"
The question for most of us becomes, who is lying. It would be easy to say Microsoft is lying, but the truth probably lies somewhere between. I would imagine that whoever at Microsoft is making these statements about Office for iPad simply have no idea if the app exists at all. I will say this, if the app shows up on the App Store in the coming weeks just as The Daily stated whoever runs Microsoft twitter account is going to look like a massive asshat. What do you think?
[via TheNextWeb]