Microsoft Reportedly Considering Nook Media Purchase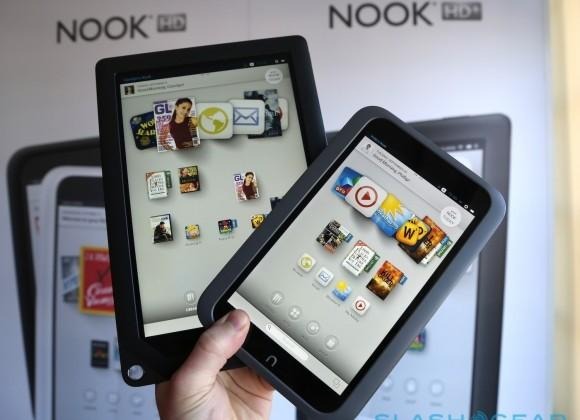 Word has it Microsoft is considering a $1 billion purchase of Nook Media LLC's digital assets, which encompass its preferred units and leaves the rest – ebook and ereaders and such, that is. The information comes from the folks over at Tech Crunch, which says it has received an internal document on the matter. Also in the documentation is news that the Nook slate business will be discontinued by the end of next year.
In place of discontinuing the devices will reportedly be a new business model in which the company's digital content will be offered via apps on partner devices. One must wonder, then, if the partner devices will be from Microsoft or something else entirely, though Tech Crunch says that its information doesn't specify that bit, saying only that we'll have to wait until next year when they're launched to find out.
This isn't the first time we've heard about the mixing of Barnes & Noble and Microsoft. As we reported back in April of last year, Microsoft invested $300 million in a partnership with B&N to form a subsidiary. Following that, in June the latter company publicly denied rumors that it would be launching a tablet with Windows RT, with the information having been provided from someone said to be an inside source.
This eventually lead up to the official announcement of Nook Media LLC as the subsidiary between the two companies, with Microsoft shelling out the initial $300 million and looking to gain the Nook app for Windows 8. As such, Microsoft's alleged plans to make the purchase follow in line with what has already transpired, though the company – as well as Barnes & Noble – declined commenting on the matter.
[via Tech Crunch]