Microsoft Project Spark will go totally free October 5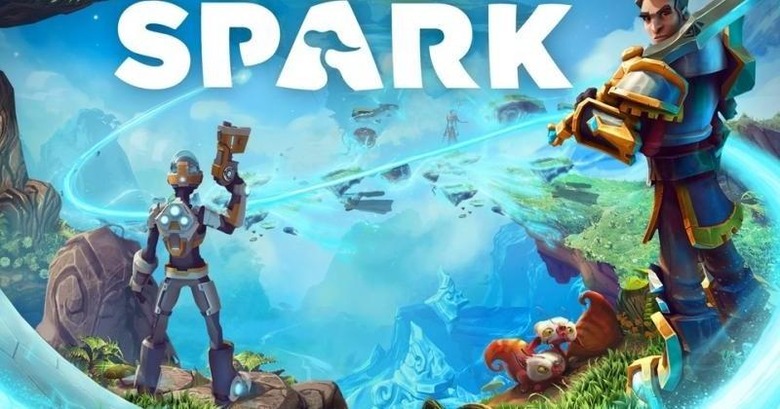 It has been more than two years since Microsoft first revealed Project Spark, what it would label as an "incubation engine" for creating ideas, art, interactive content, and games. Fast forward to today, Microsoft is announcing its biggest change to the platform, one that is really rocking it to its core. Starting 5th October, Project Spark and all DLCs will be available for free to everyone, both new and existing users. Normally a good thing for everyone, the news is being met with a bit of apprehension, if not fear.
It's hard to pin down what Project Spark really is. It isn't a game like Disney's Infinity, but it does let you create games or at the very least interactive content. The limits are really your imagination as well as the assets you have available to create with. Those assets come via DLCs and packs which you can buy.
From the beginning, Project Spark followed a freemium business model. The software itself is free but additional assets and DLCs have to be purchased. Or you can buy a retail disc that bundles those up. For reasons still unknown, Microsoft is scrapping all that. Officially, it is to really turn Project Spark into an idea engine by removing all paid restrictions. Some users, however, are fearing the worst.
Microsoft does explicitly state that it will be switching away from active feature development and DLC production. Instead, it is living all the creation at the hands of the community. There will be some updates here and there, probably bug fixes. But no more grand new content. Some users are worried that Microsoft is subtly paving the way for shutting down Project Spark, especially since it will no longer be generating revenue at all. Microsoft, of course, is claiming otherwise.
Those who have purchased DLCs or retail discs will, of course, be given Microsoft Store credits in exchange. October 5 will also see Microsoft's last major update for the app. After that, it's a free for all party. As the saying goes, Microsoft has indeed built it. Whether they, the creators, will come, is something yet to be seen.