Microsoft Project Pink and Personal Tablet rumors reignite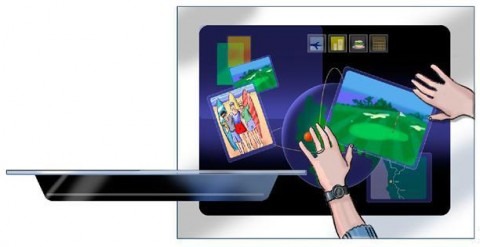 The Microsoft "Project Pink" smartphone and personal tablet rumors have had a reboot this week, with both 9to5Mac and ZDNet's Mary Jo Foley each commenting on what snippets of insider news they've heard.  According to the normally Mac-centric site, Microsoft will be showing off two versions of their Pink self-branded smartphone, codenamed "Turtle" and "Pure", with the former having a squared-circle shape and the latter being a more traditional candybar format.  Each will have a slide-out QWERTY keyboard and be manufactured by Sharp.
Foley, meanwhile, maintains that the Pink handset(s) are based on Windows Mobile 7, and as such won't be ready for launch until the end of 2010.  While Microsoft themselves still aren't confirming the existence of Pink, she points to at least one development lead who has mentioned he is working on the project in his Linked In profile.  The Pink devices would have access to the new Zune media download store, together with Windows Marketplace for Mobile.
As for the tablet, 9to5Mac don't have much information – only that it was in late prototype stage – but Foley's sources say it's now being helmed by "Alchemy Ventures" with most likely Chief Experience Officer J Allard taking the lead.  Microsoft were previously tipped to be planning a consumer tablet called Oahu, and indeed Alchemy Ventures is said to involve support from at least one member of Microsoft's Surface team.  Meanwhile the Seattle company is waiting to see what tablet device Apple announce in early 2010 before going public, apparently.
Says Foley, this is all part of Microsoft's new "chassis" model, where the company puts out detailed specifications on a hardware device they want to co-brand and manufacturers bid to produce it.  Their aim, she claims, is to move toward subscription-based revenue, such as the ZunePass unlimited download package that so impressed us in our recent Zune HD review.
[via Incremental Blogger]