Microsoft Project Natal prototype caught in wild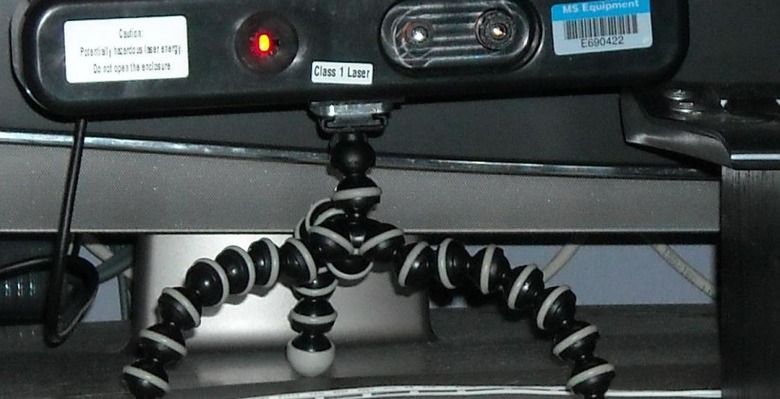 We can't give you a launch date or a price for Microsoft's Project Natal motion-sensing gaming controller, but we can show you a picture of one of the prototypes.  According to the Seattle Times, this Gorillapod-mounted contraption is the prototype Natal hardware that Microsoft gave out to game developers.According to DigiTimes, Pegatron have been granted the manufacturing contract for the Project Natal controller that will eventually sit on store shelves.  They'll apparently begin production later in 2010.
Project Natal uses an RGB camera, depth sensor, multi-array microphone and custom processor, which together can not only track gamer movement in 3D space but respond to verbal commands, too.  We've no specific release date at present, but Microsoft have confirmed that it will arrive in the holiday 2010 window.
[via Siliconera]