Microsoft previews new 2-in-1 tablet UI for bleeding-edge Windows users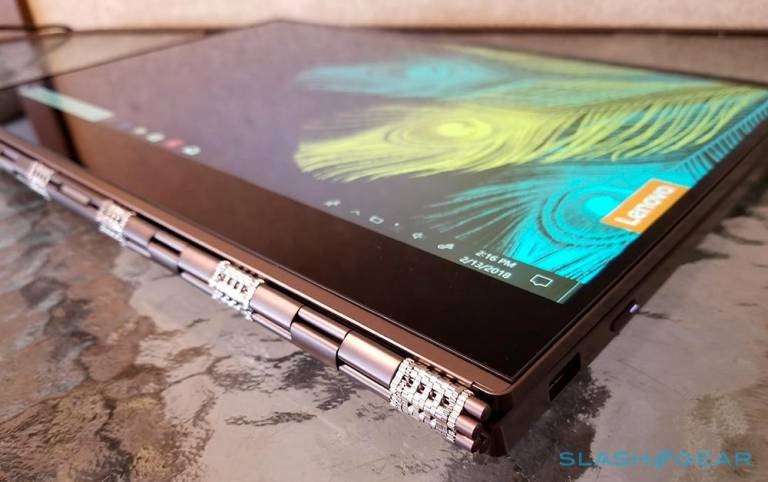 Windows convertible notebooks promise the best of a laptop and a tablet, and now Microsoft is testing a new Windows 10 feature to better compete with iPadOS on the iPad Pro. Previewed to a select handful of users brave enough to dip a toe into the Windows 10 Insider Preview Fast ring, Build 18970 (20H1) samples a few new tweaks and enhancements to how 2-in-1s work when you flip between form-factors.
Currently, Windows 10 has two primary interfaces, one for notebook orientation and another for tablets. The former is the same Windows desktop most are familiar with. The latter switches to a more finger-friendly UI, with easier to press icons and a pop-up on-screen keyboard.
This new tablet experience for 2-in-1 convertible PCs, however, straddles those interfaces. It allows those using such a laptop to switch from notebook to tablet orientation while staying in the desktop UI they're familiar with. That was possible before, if you opted not to automatically switch into the tablet interface, but Microsoft's latest Fast ring build adds some enhancements that make it more usable.
For a start, there's now increased spacing between icons on the Taskbar. That should make hitting them precisely with a fingertip more straightforward. The search box on the taskbar has shrunk, meanwhile: it's collapsed down into an icon, rather than a persistent box.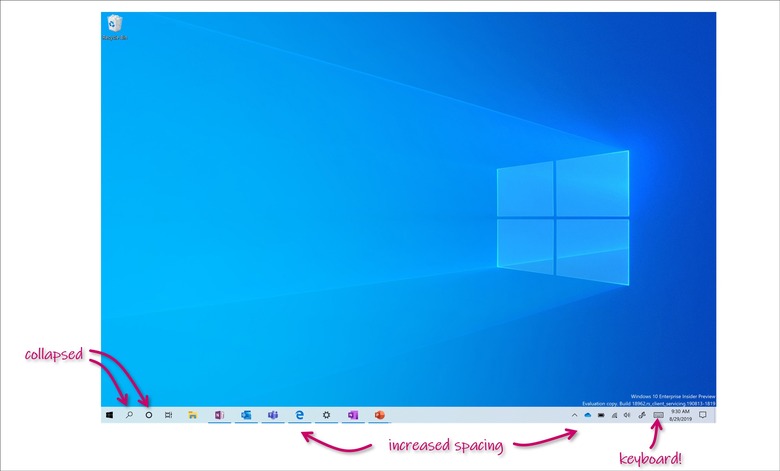 File Explorer, too, switches to a touch-optimized layout, and Microsoft has tweaked how the tablet section of the Windows 10 Settings page is presented. Arguably most useful, though, is that the touch on-screen keyboard automatically pops up whenever you tap a text field. That's a far more predictable behavior when you're trying to use the desktop experience but without a keyboard and mouse.
Not everybody in the Insider Fast ring will actually get the new 2-in-1 convertible experience, mind. "This experience is currently available for a portion of Insiders as we evaluate the quality," Microsoft says. If you do get it, you should automatically be switched to the updated UI when you flip your laptop from notebook to tablet orientation.
Other changes in Build 18970 (20H1) include a "Reset this PC" option which can use the cloud. Whereas until now, the reset tool would use local Windows files stored in a hidden partition to do a reinstall, it's now possible to do the same but with a cloud-based version of those files. It reinstalls the same build, version, and edition that's currently installed on the Windows 10 PC.
Finally for the major changes, this newest Fast ring update includes the new Cortana experience. That should be available to all Fast ring members in the US, Microsoft says.