Microsoft Pressure-Sensitive keyboard contest winners announced [Video]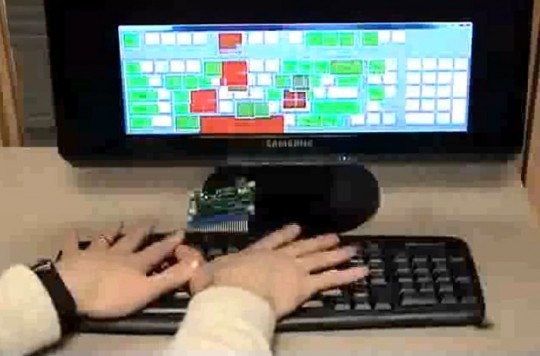 The results for Microsoft's pressure-sensitive keyboard competition are in, and there are some interesting uses for the prototype 'board.  The peripheral can track not only which keys are pressed but the force with which they're hit, and it's that which "Most Useful" first prize winner SafeLock takes advantage of; the password app not only matches up an eight-character code, but measures flight time, hold time, maximized pressure and a curve fit to measure pressure over time for each keypress.
Video demos after the cut
Basically, you not only have to type the right word, but type it in the correct way.  While it's possible for keyloggers (or people peering over your shoulder) to steal the password itself, they won't be able to type it as you do; of course, it also means that you can't enter the code on any machine without one of Microsoft's pressure-sensitive keyboards.
Winner of the "Best Implementation" prize was HeelBlazers, which combines pressure tracking with a predictive text engine; you can batter away at the keys with your feet and the system works out what you intended to type.  It's already being vaunted as a way to increase accuracy for small mobile device keyboards, but there are plenty of usage scenarios in computer use for those with limited or no use of their hands.
As for "Most Creative", winner of the final category was Hidden Forces, which takes advantage of the magnets under each key to type without actually pressing any of the buttons; instead, you move one or more magnets in the space above the 'board.  Demonstration videos of all three winners are below.
SafeLock:
HeelBlazers:
Hidden Forces:
[via GadgetVenue]