Microsoft prepping cheaper Surface tablets to expand lineup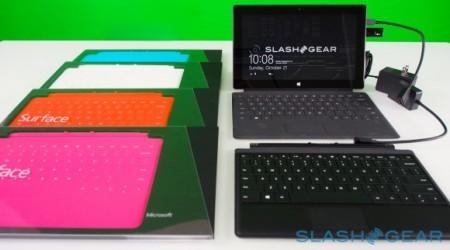 During Microsoft's Q2 2013 earnings call yesterday, where they recorded a profit of almost $6.5 billion with over $21.5 billion in revenue, the company talked about its new Surface tablet lineup, which saw a less-than-steller launch, and while sales have been low, the company is outing a better "Pro" version for power users. However, it looks like Microsoft plans to do more with the Surface series.
During the earnings call, Microsoft CFO Peter Klein suggested that more Windows RT devices will be available in the future, including cheaper models. Klein said that the company is "working closely with chip partners and OEMs to bring the right mix of devices," and added that Microsoft is looking to "expand the product lineup" and provide "a greater variety of devices at a bigger variety of price points."
As it stands, the Surface Pro, which Microsoft plans to release on February 9, starts at $899, and the original Surface starts at $500, and comes with a stripped-down version of Windows 8, called Windows RT. While $500 is certainly competitive, it seems Microsoft wants to make budget tablets that could compete on price with Amazon's Kindle Fire HD and Google's Nexus 7.
Microsoft didn't address specifically any sales numbers on Surface tablets in its earnings report, but analysts estimate that the company most likely sold anywhere from 600,000 to one million Surface tablets during the quarter, which is about 3% of Apple's iPad sales during the same quarter.
[via Seeking Alpha]