Apple Q1 2013 Round-up: record revenue and 75 million iOS devices sold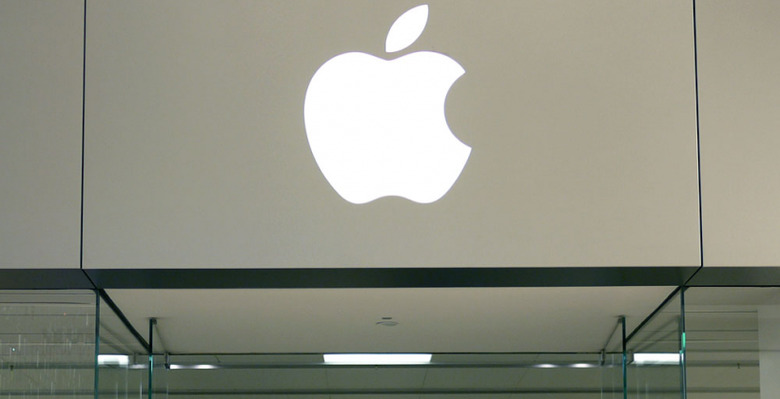 This week the folks at Apple have revealed their full Q1 2013 earnings report complete with a new record for revenue in the first quarter. This includes revenue of $54.5 billion for the quarter as well as a net quarterly profit of $13.1 billion USD, this being a lovely set of results comparatively as well as on their own with last year's revenue and net quarterly profit coming in at $46.33 billion $13.06 billion respectively. It may be the iPhone that we see as the star here, as compared to the already monstrous 37 million units sold in the first quarter last year, the 47.8 million sold reported today seems rather fantastic.
Apple made it clear that, as Tim Cook put it, "We're thrilled with record revenue of over $54 billion and sales of over 75 million iOS devices in a single quarter." As the margins continue to push iOS in as the dominant product Apple offers up, the results are plain to see: mobile is driving Apple's growth right here and now. Apple's record results today include both their highest quarterly revenue and their highest net income ever reported.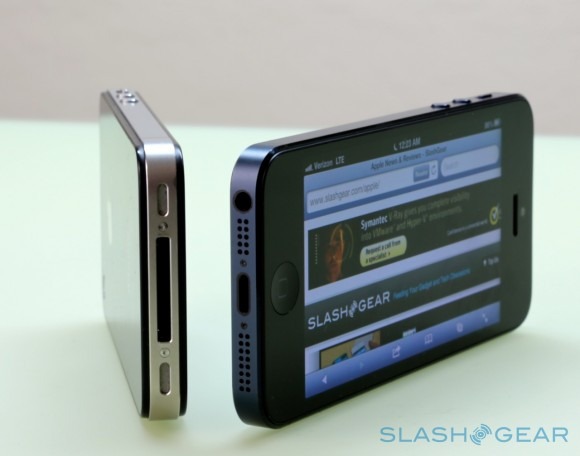 Apple showed iPhone sales to be bursting forth with 47.8 million iPhones sold in this one single quarter – that's a record for one quarter, mind you. Compared to last year's 37 million sold in Q1, Apple's release of the iPhone 5 is being shown as a guiding light. Apple also showed a new record amount of iPads sold in a quarter with 22.9 million units sold – this is also busting out compared to last year's Q1 with 15.4 million units sold.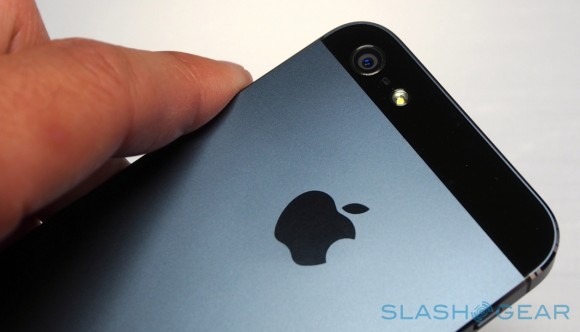 Interestingly it seems that both the Mac and the iPod's units sold are going downward rather than up, this showing off how mobile is taking hold with connected devices – we want to be online and we want to have our connections made easy, it would seem. Apple's Mac sales this quarter added up to 4.1 million compared to 5.2 million one year ago this quarter, while iPod sales added up to 12.7 compared to last year's Q1 total at 15.4 million.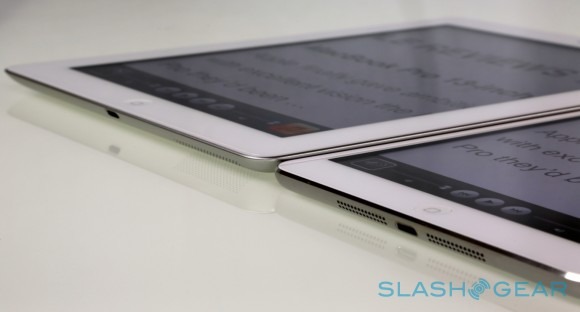 Stockholders are being rewarded this quarter once again with a cash dividend of $2.65 per share of Apple's own common stock. With $23 billion dollars in cash flow from operations built up over the quarter as well as cash from short and long term investments adding up to $137.1 billion (up $16 billion from the quarter before this one), Apple still appears to be swimming in money.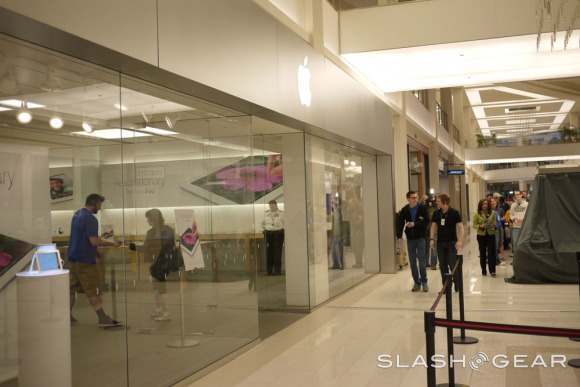 Apple announced that they'd be changing their approach to guidance, as well. In this case changing guidance means for Apple that while they, in the past, have been reporting "conservative" point estimates, they'll be more on-point through the future. With plans for estimates reflecting what Apple "believes they can achieve" rather than what they had "reasonable confidence" in achieving, we may be seeing slightly more perfectly adjusted predictions from them in the future, starting with what they've suggested today. Apple is projecting between $41 and $43 billion in revenue for Q2 of 2013 as well as a gross margin between 37.5 and 38.5%.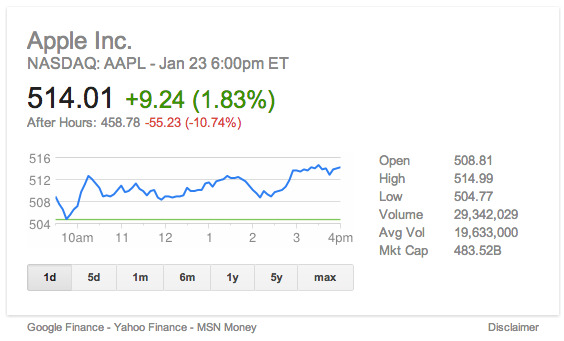 We'll be seeing Apple continue to take massive chunks of the market through the future, but with something so simple as a projection for a quarter that's less spectacular than the one we're in now, we'll see the company's stock slide ever so slightly – even if it's just today. At the moment we're seeing Apple stock falling around 10.47% in after-hours trading. Expect this to leap up again tomorrow morning once the dust has settled.
Stay tuned to our massive Apple hub through the future and check the timeline below this paragraph to see all the Apple results from this afternoon!