Microsoft pit PC against Mac in new (old) campaign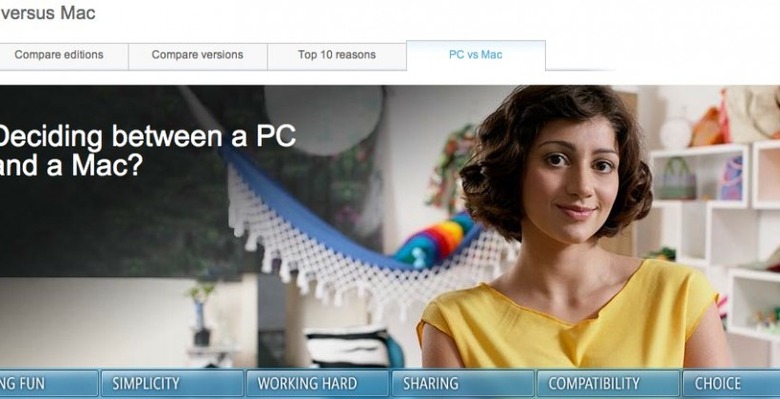 Microsoft has taken a new swipe at Apple with the start of a "PC versus Mac" campaign, which pits Windows 7 against Cupertino's finest.  According to Microsoft, there are six key areas in which a PC has a Mac beat: Having Fun, Simplicity, Working Hard, Sharing, Compatibility and Choice.
The actual detail of each of those categories doesn't particularly differ from the age-old justification of picking a PC over a Mac.  Microsoft flag up the fact that most games are still made for Windows rather than OS X, that Apple's software can take time to familiarize with, and that the bulk of software in general is made for PCs.  However they also point out that PCs can be had with Blu-ray drives and that many PCs come with HTPC functionality out of the box.
On the flip side, of course, there are some arguments that the Mac faithful might disagree with: saying that PCs are better at dealing with Microsoft Office documents does seem to ignore the company's own Office for Mac package, while Apple's machines are comfortably at home in many business environments despite what their rivals might say.  Interestingly there's no comment on relative pricing, which has long been an argument for the PC.
Still, this seems like just more fuel for the fanboy fires.  Anybody now convinced that a PC is in their future rather than a Mac?
[via Ars Technica]