Microsoft Office for Mac is Mountain Lion ready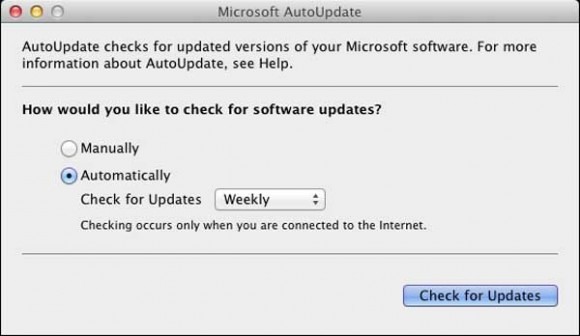 Yesterday the Apple OS X Mountain Lion operating system became available to the general public. If you're a big Mac fan, we have already put up our review of the new operating system. Just because you like to use a Mac computer doesn't mean you don't want access to Microsoft Office for your productivity suite at home or in the office.
Microsoft has announced that Office for Mac 2011 is Mountain Lion ready. Microsoft says it has been working with Apple to ensure that users have a fantastic experience with the operating system. However, Microsoft is calling Mac user attention to a few items for best results with the new operating system. Microsoft says that users need to make sure Office for Mac's AutoUpdate feature is enabled.
There are some updates available that Office for Mac 2011 will need. Microsoft is also pointing out that the Mountain Lion feature called Gatekeeper will prevent updates from running when you download and initiate them on the desktop. You have to use Microsoft AutoUpdate to keep the productivity suite current. Anyone still running an older version of Office for Mac will be pleased to hear that Office 2008 for Mac is also supported on Mountain Lion.