Microsoft Nokia acquisition details: closing this week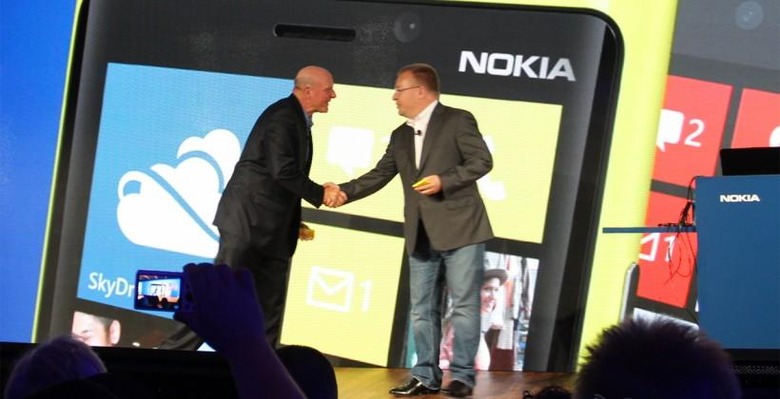 It's become official today that Microsoft and Nokia plan on finalizing their deal in transferring Nokia Devices and Services to the Windows Phone-toting company. The final date is set for April 25th and will include a "transaction complete" notification when it's all said and done. Included in this finalization are several new notes on how Microsoft will handle Nokia's assets.
One point of order includes an adjustment: Microsoft will not be acquiring Nokia's Korean manufacturing facility as originally planned. Microsoft will also now be acquiring the entirety of Nokia's Chief Technology Office – this includes 21 employees in China, now joining Microsoft and "continuing their work."
The final relatively large adjustment comes in nokia.com and Nokia's social media sites. It's been made clear that Microsoft will take over nokia.com and Nokia's social media sites "for the benefit of both companies and [Microsoft's] customers" for up to a year. After that, Nokia could very well take back control of said bits and pieces.
According to a letter anonymously forwarded from either a Microsoft or Nokia employee to the press, including WindowsPhoneApps, earlier this month, Nokia expected the sale of their Devices & Services businesses to be complete inside this month. This news follows an earlier tip from Microsoft that the acquisition may close by April.
UPDATE: It would appear that this letter is not being sent just to employees, but to Nokia customers as well. This letter lets it be known that they "should not experience differences as a result of the sale." It's also stated that a Finnish subsidiary of Microsoft will "tale responsibility for your personal and contractual relationships" for products and services.
This letter has been sent to several sources, businesses working with Nokia included. Carriers should expect to have different managerial expectations here and there, we must expect, but judging by this note alone, the transition should be aimed at smoothness above all else.
It's also made clear – or reminded, rather – that products and services such as HERE locations will not be part of the acquisition. Nokia "remains committed to the highest standards for protecting your privacy and personal data standards" as well.