Microsoft Needs To Clean The Surface Mini From Its Pro 3 Manual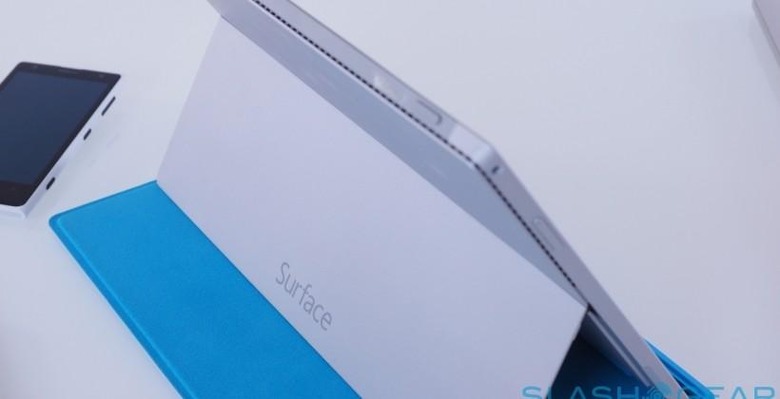 Microsoft may not have launched a Surface Mini alongside the Surface Pro 3, but chatter of a last-minute cancellation for the smaller slate looks all the more likely given the multiple references to it in the larger tablet's user guide. The download, available from Microsoft's Surface support site and intended to get new owners up to speed with the core hardware and Windows 8 features, but was clearly written on the assumption that both tablets would be released.
There are at least four mentions of the Surface Mini, predominantly referring to how it uses the Surface Pen.
A two tablet launch had been rumored for some time, with the Surface Mini expected to run Windows on a Qualcomm processor rather than the Intel silicon inside the Pro 3. However, according to leaks, the decision to cut the Surface Mini was made at the eleventh hour, with Microsoft CEO Satya Nadella giving the instruction to yank it – and the chip manufacturer – from the presentation.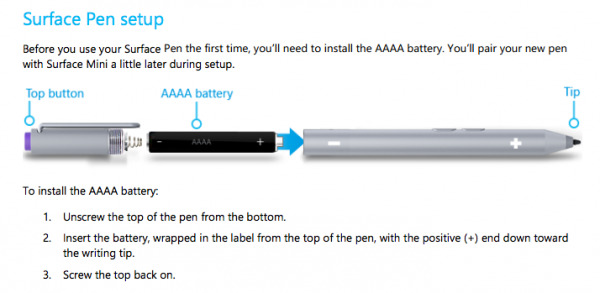 No clear-cut reason for the decision was given. However, Microsoft execs are said to have felt that the Surface Mini as it was currently did not sufficiently differentiate itself from other small tablets, and thus it made more sense to focus on the larger Surface Pro 3.
One possibility is that the form-factor could resurface later this year, only with different silicon inside.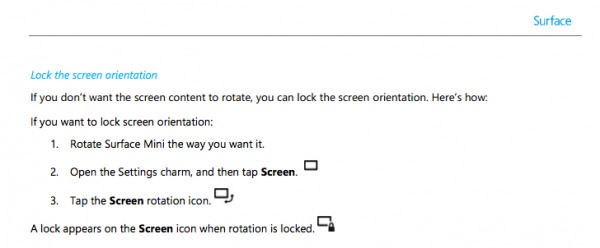 Since the Surface event, Intel has revealed its new Broadwell chip platform for tablets and 2-in-1s, capable of running full OSes like Windows 8.1, but at the same time running as cool and low-power as an ARM chip. In fact, Intel even had a super-slim reference design of its own to show Broadwell's potential, a fanless Windows tablet weighing in at 670g and just 7.4mm thick.
That would seem ideal for Microsoft's purposes with the revised Surface Mini, making for a lighter and cooler tablet to challenge the iPad mini, while also avoiding little-loved and confusing Windows RT, and presumably distinguishing itself from most rivals by including support for the Surface Pen. Broadwell processors aren't expected to show up on the market until later in 2014.
VIA Paul Thurrott
SOURCE Microsoft [PDF link]