Microsoft muddies Windows Phone update transparency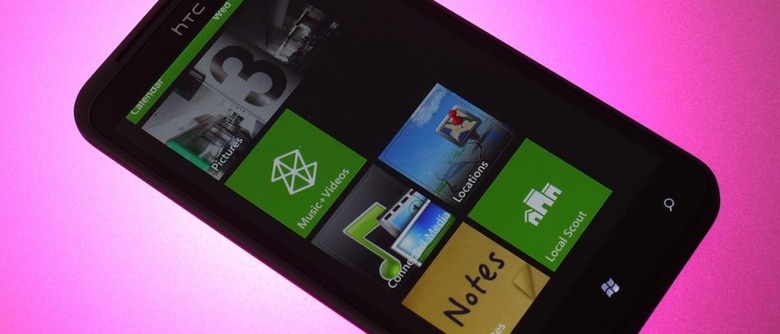 Microsoft has announced it is axing its "Where's My Phone Update?" site for Windows Phone, the oft-praised roadmap schedule that kept WP7 device users up to date with what new OS versions they could expect. The increasing number of Windows Phones on the market appears to be the primary reason for the site's shuttering, with Microsoft's Eric Hautala, customer experience lead, hinting that maintaining the page was growing too complex "as we continue our growth." However, there are also indications that Microsoft is giving more control over to carriers as to which customers get updates.
"This week we started to make a new Windows Phone update —8107—available to many Windows Phone customers" Hautala says. "The update, available to all carriers that request it, is part of our ongoing maintenance of Windows Phone." [emphasis ours]
Launched last March, the "Where's My Phone Update?" site had acted not only as a communication tool to keep Windows Phone owners aware of the status of software for their device, but also as a name-and-shame system for carriers dragging their feet with pushing out updates or even deciding not to offer them at all. By taking down the site, and giving carriers more flexibility in whether or not they bother with future firmware changes, it will grow increasingly difficult to decide which device and operator to opt for based on their track record with updates.
Although keeping handsets up to date with the latest OS version can reduce customer services requests for carriers, there's also plenty of work involved checking the iterative releases work as expected with each network, delivering them to subscribers, and then fielding tech support questions for those upgrades that don't go according to plan. As a result, some phones end up getting left behind or seeing updates significantly delayed.
In the Android ecosystem, this fragmentation has become a significant bugbear, with many brand-new devices on the market launching running software one or more versions behind the latest release of the Google platform. Microsoft had been praised for its greater transparency and apparent efforts to avoid fragmentation in Windows Phone, but unfortunately that stance appears to have been marginalized as the OS gathers pace.
[via MobileBurn]