Microsoft Lumia 640 XL to be exclusive to AT&T in the US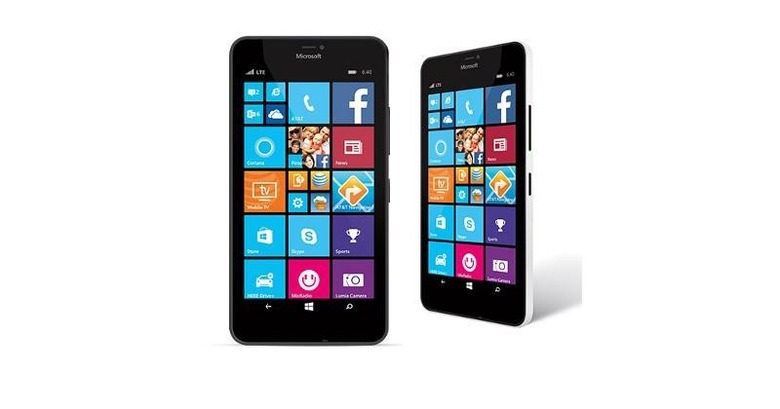 At MWC earlier this year, Microsoft introduced its two new latest Lumia smartphones, the 640 and the 640 XL. Earlier, we took the Lumia 640, available on Cricket Wireless, for a spin. Now, we're hearing about its larger sibling. The Microsoft Lumia 640 XL is also coming to the US, but it will be an exclusive offer from AT&T. Mixing a large phablet screen with rather low specs, the Lumia 640 XL is yet another addition to Microsoft's growing number of almost indistinguishable Windows Phone models.
To some extent, this is really just a larger Lumia 640, though there are some things that have also been upgraded in more ways than size. It run on the same low-end Qualcomm Snapdragon 400 chipset with 1 GB of RAM and 8 GB of internal storage. The screen is still HD, though now it's spread over 5.7-inches instead of only 5, which means it has a lower pixel density.
There are two places where the larger size definitely has benefits. The cameras, for one, are more capable, now 13 megapixels on the back and 5 megapixels on the front. There is also room for a larger battery, measuring 3,000 mAh. Overall, the Lumia 640 XL does some things a bit better on paper, but at the expense of a larger but not necessarily better screen.
Fortunately, the software is also exactly the same, which means access to Office, Cortana, and Windows Phone 8.1. The particular flavor here is Denim but we'll surely see Windows 10 make its way to the device. Eventually.
Availability on AT&T starts June 26 and, as per AT&T new strategy, it is being offered primarily on AT&T Next with zero down. On Next 24, one can get it in 30 device payments of $8.34 a month. With Next 18, that becomes $10.42 per month spread over 24 months. And Next 12 puts it at $12.50 for 20 monthly payments.
Be sure to check out our review of the Microsoft Lumia 640 from Cricket to get an idea about this two almost similar Windows Phone devices.
SOURCE: AT&T