Microsoft Lumia 535 details leaked, Lumia 1330 sighted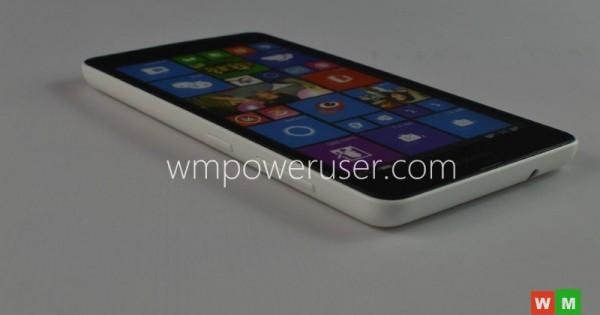 There are two new Lumia devices rumored to be in the works, a smaller Lumia 535 and a murkier Lumia 1330. But with the myriad, though not exactly ubiquitous, Lumias around, what makes these two devices special? If these turn out to be the real deal, the two smartphones would be the first to bear the new "Microsoft Lumia" branding being pushed by the company. And if so, we are likely to see the two of them unveiled in Microsoft's #MoreLumia event scheduled this Tuesday.
The mobile world is naturally curious about Microsoft's next steps after it has acquired Nokia's mobile business. Taking over its online presence was just the first step and the bigger step, at least in terms of marketing, was to imprint its own brand and show Nokia the door. Now that the Microsoft Lumia is the official name, the next curiosity becomes where Microsoft will be taking the largest Windows Phone line in the future.
Apparently, it won't be taking it far, at least not yet. The Lumia 535 rumored for the November 11 announcement is just your typical low-end Lumia device. It will have a rather larger screen than its older siblings, bearing 5 inches in the diagonal, but with the same low qHD resolution. Processor is a 1.2 GHz Qualcomm Snapdragon 200 though interestingly paired with 1 GB of RAM. A 5 megapixel camera sits on the back and a VGA camera is on the opposite face. Here are the rumored specs for this upcoming Microsoft budget smartphone:
• 5 inch qHD Screen
• 1.2GHz Snapdragon 200 chip
• 1GB RAM
• 8GB storage
• 5 MP / VGA
• 1900mAh battery
• Dual-SIM
• Colors: black, white, gray, blue, orange, blue, green
The Lumia 1330 is a bit more mysterious in comparison. No details except a leaked photo and what is claimed to be the smartphone. All that could be said of it is that it is larger than the Lumia 535 but just a tad smaller than the 6-inch Lumia 1520. The location of its LED flash also sits atop the camera sensor instead of beside it. It is also rumored to have a dedicated physical camera button, hinting at its more photographic bent but unlikely to bear a PureView feature.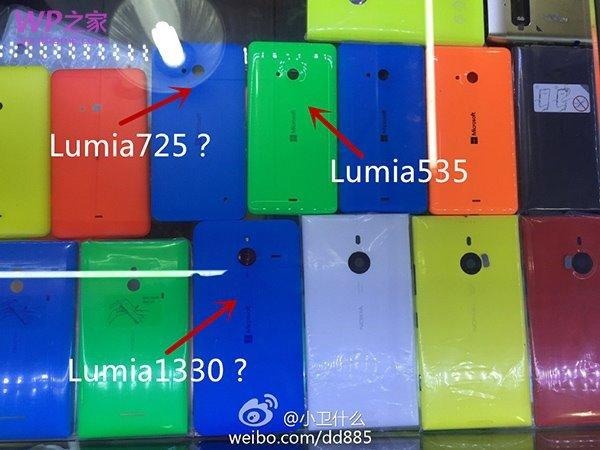 Of course, take everything with a pinch of salt, as with any rumor or even convincing leaks. We won't have to wait long to see them fulfilled or disproved anyway, as Microsoft's #MoreLumia event takes place November 11.