Microsoft loses two execs as post-Nadella exodus begins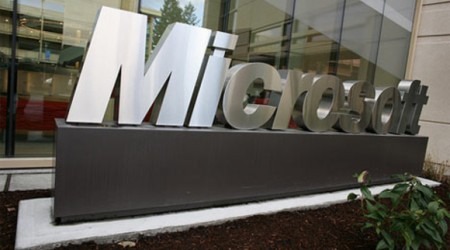 Two high-profile Microsoft execs are tipped to make a surprise departure from the company, backing out shortly after new CEO Satya Nadella takes the reins. Tony Bates, EVP of business development and evangelism, and Tami Reller, EVP of marketing, are each set to leave, insiders at Microsoft claim, over what's billed as executive in-fighting and CEO envy.
Bates, Re/code points out, had been tipped as a potential internal candidate for the chief executive role. According to the site's sources, the former Skype chief had already informed Nadella that he would not commit long-term to Microsoft.
As a result, Bates will apparently be leaving effective immediately, though details on what he might be shifting to are unknown. A possibility is GoPro, having already been head-hunted for the CEO position there.
Meanwhile, Reller will be sticking around for a little while longer, as marketing executive Chris Capossela takes over her duties in addition to advertising; current EVP of advertising and strategy Mark Penn will be shifted to a more centralized "EVP of strategy" role, it's suggested.
Penn is believed to be the main reason for Reller leaving Microsoft, the two executives having been effectively placed head-to-head by Steve Ballmer. Before her marketing role, she was CFO for the Windows unit, among other duties.