Microsoft Live Mesh promises consumer cloud computing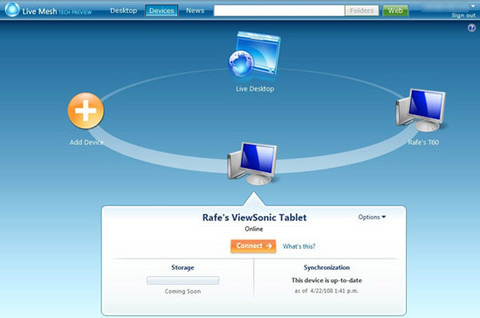 Aiming to bring user data together and aid collaboration, Microsoft have announced Live Mesh, an example of so-called 'cloud computing'. The system, eventually to be compatible with PCs, mobile devices and Apple's hardware, synchronizes data via the internet while also maintaining an online store that can be accessed from anywhere with web access. A free service (initially limited to 10,000 beta testers using Windows systems), it includes 5GB of online storage. Microsoft plan to extend both numbers and compatibility later on this year.
Images via CNET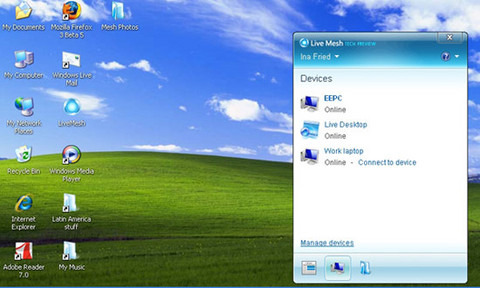 Although functionality is limited at present, eventually Live Mesh users will be able to set up complicated synchronization profiles for multiple devices, as well as stream media files such as mp3s directly from the online store via Silverlight. Remote Desktop, which allows users to share their computer for remote tech support or access files at home while at the office, is also integrated. New sidebars on Windows offer folder-by-folder sync and backup options.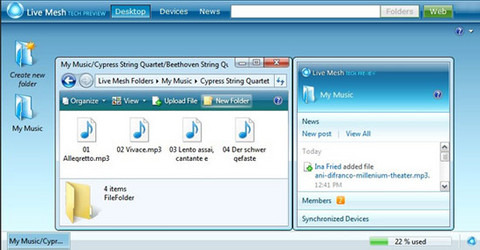 Early hands-on feedback suggests that, while having potential, the system still needs plenty of work. Performance impact comes in for particular criticism. Microsoft has not set a firm date for the public release of Live Mesh; more details in the tech preview at http://www.mesh.com/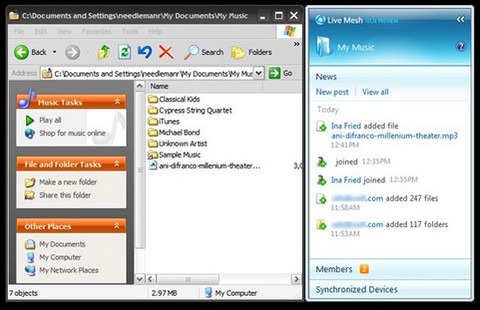 [via Reuters]