Microsoft "Lab of Things" will connect your devices at home

As a part of Microsoft's HomeOS project, the company will expand with what's called "Lab of Things", making the case for researchers giving big boosts to devices in your living space. Microsoft's "LOT" will work with the public as well, sending out an SDK (Software Development Kit) to creators of software for the expansion of home-based systems in the wild. This system has been deployed during and in conjunction with the first day's events at this year's Microsoft Research Faculty Summit event.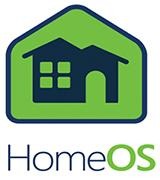 As an extension of HomeOS, Microsoft's Lab of Things will also work to bring "teaching and research on connected homes and drives". As an extension of Microsoft Research, software is licensed to academic institutions as well as developers aiming to push the environment to homes. Lab of Things (LOT) is aimed at running entire institutions – or homes, of course – from a single dedicated machine.
This single machine runs Microsofts HomeOS and goes by the name of HomeHub. While the system can be utilized to work with systems of many different types, its in home automation, energy management, and healthcare that Microsoft aims for at this time.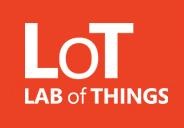 HomeOS currently works with devices such as televisions, cameras, routers, printers and PCs. Developers have also connected gaming consoles, surveillance equipment, mobile phones, and medical equipment. The whole system is licensed to developers and prospective institutions for free – for non-commercial use, at this time.
Lab of Things (LOT) is currently available for download as an SDK for users of all types. You can access this SDK at Microsoft Research and hit the ground running – and make sure you let SlashGear know what you're working on while you're at it!
VIA: ZDNet