Microsoft Kin One and Kin Two official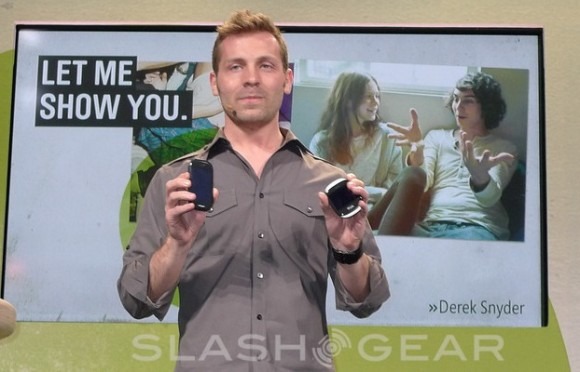 Microsoft's Project Pink has finally matured into a couple of official devices, and if you were expecting a Zune phone then you might be a little surprised. The Microsoft Kin One and Kin Two – formerly known as the "Turtle" and "Pure" – are being positioned as feature phones for "Generation Upload", with an emphasis both on social networking and on making sure Windows Phone 7's toes don't get stepped on.
Both handsets have a slide-out QWERTY keyboard, and the good news is that it's a decent typing experience. Both use a capacitive, plastic touchscreen display, and the Kin One has a 5-megapixel camera and the Kin Two an 8-megapixel camera; each has an LED flash. Microsoft's new homescreen is called Loop, and uses swipe-gestures for navigation; at the bottom of the screen there's the Kin Spot to which you can drag content – such as images – to instantly share them. The different panes on Loop vary according to who you contact most often, who you tell the Kin phones you're most interested in, and the media you access the most.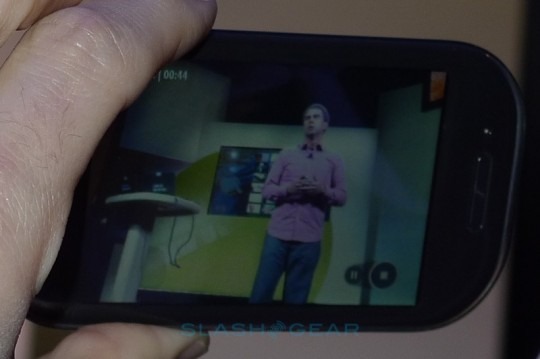 The Kin One has 4GB of storage while the Kin Two gets 8GB; that's your lot, too, since there's no memory card slot, though Microsoft do back up all photos, videos and messages in the cloud. Social networking support includes content sharing with MySpace, Facebook, Windows Live and Twitter, though at present you can't upload photos or video to Twitter, and there's no instant messaging client. There's also a very definite differentiation between the Kin range and Windows Phone 7, down to basic functionalities like the Kin handsets having no calendar app or app store.
As for Zune, there'll be Zune video and music support – including optional Zune Pass subscriptions – but no games, and there's a PC management app that'll be used to control content together with a basic Mac side-loading app.  The Kin One has a mono speaker while the Kin Two gets stereo speakers, and of course both have a 3.5mm headphone jack together with an FM radio.
Microsoft haven't confirmed what sort of battery life we can expect from the two handsets, but we're guessing with regular media sharing over 3G you'll be looking at a daily recharge.  Expect to see the Kin One and Kin Two arrive on Verizon in May 2010, while a Vodafone Europe launch in Germany, Italy, Spain and the United Kingdom is expected this fall.  No word on pricing as yet.
Press Release:
Microsoft Ushers in the Next Generation of the Social Phone With KIN, a New Windows Phone

Microsoft, Sharp, Verizon Wireless and Vodafone unveil KIN, a new Windows Phone designed for broadcasting and sharing everyday moments.

REDMOND, Wash. — April 12, 2010 — Microsoft Corp. today announced KIN, a new Windows® Phone designed specifically for people who are actively navigating their social lives. Brought to life through partnerships with Verizon Wireless, Vodafone and Sharp Corporation, KIN is designed to be the ultimate social experience that blends the phone, online services and the PC with breakthrough new experiences called the Loop, Spot and Studio. KIN will be exclusively available from Verizon Wireless in the U.S. beginning in May and from Vodafone this autumn in Germany, Italy, Spain and the United Kingdom.

KIN is a new social experience from Microsoft Corp. that combines the phone, online services and the PC.

Click for larger version

"Working closely with our partners, we saw an opportunity to design a mobile experience just for this social generation — a phone that makes it easy to share your life moment to moment," said Robbie Bach, president of the Entertainment and Devices Division at Microsoft. "We built KIN for people who live to be connected, share, express and relate to their friends and family. This social generation wants and needs more from their phone. KIN is the one place to get the stuff you care about to the people you care about most."

A New Kind of Social Phone

With KIN, social networking is built into the fabric of the phone. KIN has a fun, simple interface, which is designed to help people publish the magazine of their life by making the people and stuff they love the focus rather than menus and icons. The unique hardware design was developed in partnership with Sharp to create a new kind of social phone. There are two models called KIN ONE and KIN TWO. Both phones feature a touch screen and slide-out keyboard. ONE is small and compact, making it a perfect fit for a pocket and to operate with one hand. TWO has a larger screen and keyboard, in addition to more memory, a higher resolution camera, and the ability to record high-definition video. The 5 and 8 megapixel cameras in ONE and TWO, respectively, are designed for use in low light with image stabilization and a bright LumiLED flash.

The New Way to Share

The home screen of the phone is called the KIN Loop, which is always up to date and always on, showing all the things happening in someone's social world. KIN automatically brings together feeds from leading Microsoft and third-party services such as Facebook, MySpace and Twitter all in one place, making it easier to stay connected. Customers can also select their favorite people, and KIN will automatically prioritize their status updates, messages, feeds and photos. Another unique feature, the KIN Spot is a new way for people to share what's going on in their world. It lets them focus first on the people and stuff they want to share rather than the specific application they want to use. Videos, photos, text messages, Web pages, location and status updates are shared by simply dragging them to a single place on the phone called the Spot. Once all the people and content are in the Spot to share, the consumer can choose how to share, and start broadcasting.

Your Phone, on the Web

KIN Studio is your phone online. Almost everything created on the phone is available in the cloud from any Web browser. Photos and videos are freed from the confines of the phone and presented in an online visual timeline so they are easy to view and share. The KIN Studio automatically backs up texts, call history, photos, videos and contacts, and populates a personalized digital journal so it's easy to go back in time to relive a crazy weekend or recent birthday. And the KIN Studio gives customers tons of storage to keep all those photos, videos, contacts and texts so they'll never run out of space on their phone and lose a memory.

Music and More

KIN will be the first Windows Phone to feature a Zune experience — including music, video, FM radio and podcast playback. With a Zune Pass subscription, customers using Zune software on their PC can listen to millions of songs from Zune Marketplace on their KIN while on the go, or load their personal collection. KIN also has other features customers want in a phone including a rich browser with the ability to share pieces of the Web, local and Web search by Bing, and an RSS feed reader to pull down information on people and stories from the Web.