Microsoft joins Barnes & Noble for NOOK Media LLC subsidiary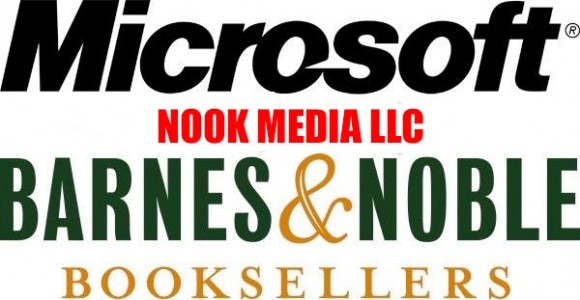 With Microsoft bringing on Windows 8 and Windows Phone 8 later this month, it's no wonder why they're looking to team up with as many partners as possible for the launch – and it appears that Barnes & Noble is next on the list. Today Barnes & Noble and Microsoft have announced a new joint venture – a subsidiary, even – called NOOK MEDIA LLC. This group will include Barnes & Noble's NOOK Digital and College Businesses and the Microsoft Investment to Advance Digital Reading Experience group.
This new conglomeration begins with a $300 million dollar investment from Microsoft directly into NOOK Media LLC. They've announced – or re-announced, for some – the NOOK reading application for Windows 8, and Barnes & Noble's CEO William Lynch has made it clear that they're ready to bring their reading experience to "millions of Windows 8 users."
Microsoft President Andy Lees noted that they'd be bringing "one of the world's largest digital libraries" to Windows 8 devices galore with a new Windows 8 app. It would appear that Microsoft was impressed by Barnes & Noble's recent launches in the UK and hopes to continue to work with them as they spread across the planet.
This investment, once approved, would make Microsoft's $300 million investment in NOOK Media LLC a $1.7 billion post-money valuation in exchange for a stake in the company. With Barnes & Noble owning the remaining shares, Microsoft would control a 17.6% equity stake in the company. This deal has not yet been approved and requires review before any final decisions are made.
NOTE also that this is the continuation of a deal announced earlier this year when the original $300 million amount was first revealed.