Microsoft investigating random Windows Phone 8 reboots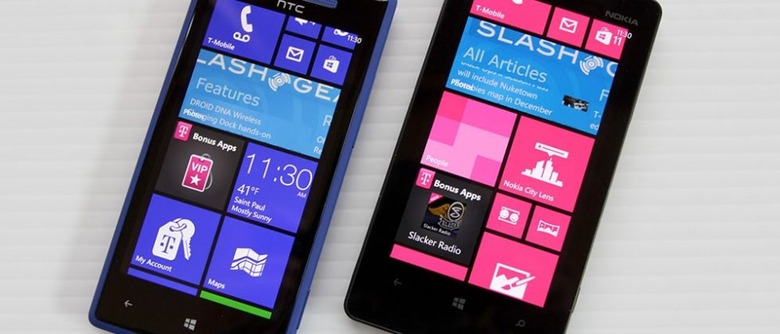 Earlier today, we heard that some freshly-launched Windows Phone 8 handsets from both Nokia and HTC are having issues with random reboots. That's a little unsettling, but at the time, Microsoft hadn't said anything. Now we're getting confirmation that Microsoft is aware of the reports and is having a look around to find out what's causing these reboots.
The company told CNET that it's on the case, saying nothing other than "We are currently investigating reports of these incidents." The problems don't seem limited to just random reboots though, as users are reporting issues with email sync. Obviously, these problems aren't good, and it's probably a major headache for Microsoft to have to deal with these right after the launch of Windows Phone 8 – a mobile OS that needs to make a great first impression if it hopes to eventually rise in popularity and challenge Android and iOS.
Some users on the WPCentral forums are saying that uninstalling the Skype for Windows Phone 8 preview helps with random reboots, but at the moment, there doesn't appear to be an on-the-fly fix for the issues with email syncing. It's also worth pointing out that uninstalling the Skype preview might not be a permanent fix for the reboot issue, as there could be any number of reasons Windows Phone 8 devices are suddenly restarting.
We'll have to wait for Microsoft to issue a statement that says more than just "we're investigating the issue." Hopefully the company can figure out what's going on quickly and push a fix out the door soon, because we have a feeling that most Windows Phone 8 users don't like these features of the new mobile OS. Keep it tuned here for SlashGear, as we'll have more information for you once it's available.