Microsoft Hyperlapse: making long videos digestible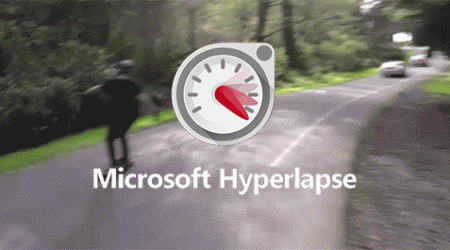 Microsoft reveals Hyperlapse, a desktop app, mobile app, and cloud tools suite made to make long videos shorter and smoother. This system is made primarily for video like what you might capture on a long bike ride. Or a skiing trip. Or on a tour through a museum. Speeding up a first-person walk through an environment can often result in a very bumpy, unwatchable video – Hyperlapse makes it all smooth. Microsoft is betting on this system for mobile devices, on a Pro version video editor for desktop, and on web tools presented with Windows Azure.
Mind still blown? Mine was too until I saw the following video segment. It makes the entire process make sense in the span of about 20 seconds. Perfect for a system that's meant to take videos and smash them down to their minimum length, wouldn't you say?
The three versions of Microsoft Hyperlapse are as follows:
• Microsoft Hyperlapse Pro: According to Microsoft, this system was "designed with professional photographers and serious video enthusiasts in mind," allowing them to create hyperlapse videos using a Windows computer.
This system is very, very simple – the controls are simple, that is to say, while the resulting footage is pretty neat.
• Microsoft Hyperlapse Mobile: Mobile apps for Android or Windows Phone capture, process, and share Hyperlapse videos. We'll see whether or not the results are all that different from what's processed on a desktop machine when we have access to both builds.
While an iPhone / iPad version may be in the cards in the future, this system is launching on Windows Phone and Android devices.
• Microsoft Hyperlapse for Azure Media Services: "A tool for developers to integrate hyperlapse options into websites and apps."
This Azure-based service will be available in a limited free public preview.
All make sense? Simple enough?
Have a crack at the system now through Microsoft's Hyperlapse app hub and let us know what kind of videos you've been able to capture.
We've got some too – coming up!