Microsoft flips the switch on Xbox One PC streaming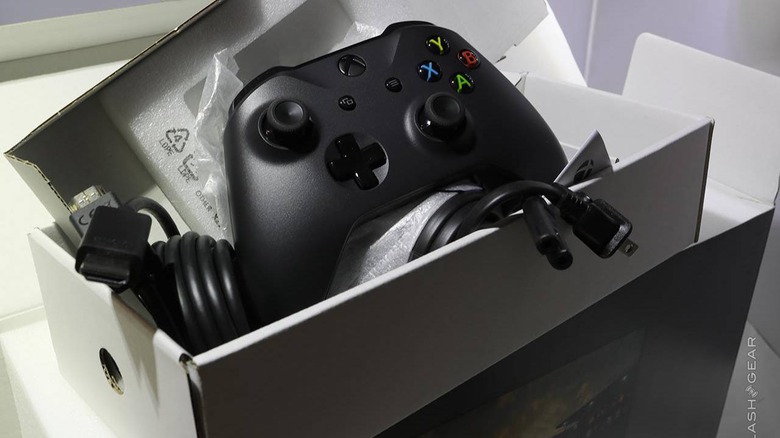 Yesterday, Microsoft took its first step toward bringing Android apps to Windows 10 PCs through phone mirroring, and today, it's bringing PCs to Xbox One. Microsoft has updated its Wireless Display app, which has been around a few years, to support PC streaming to Xbox One consoles. There are a lot of ways this functionality could be useful, but one of the biggest advantages is that it'll let you play PC games on your TV using your Xbox One controller as an input.In a world where the Steam Link is dead, we could certainly use more tools that let us easily play PC games on our TVs, and this app is one of them. Since you're remotely accessing your PC, you're not really restricted in what you can do in a technical sense, but the fact that your Xbox One controller is used as your input device means that this functionality is probably best used for playing games from Steam and other sources or watching video.The Verge notes that you can't hook up a keyboard and mouse to the Xbox One and use those as inputs instead. You also can't use Wireless Display to stream protected content, which means no Netflix or anything like that. Still, if you've ever thought to yourself that it'd be nice to play some of your Steam games on a bigger display, this is a good way to do that without having to move your rig between rooms.
Getting rolling with this feature seems pretty straightforward since the Wireless Display app uses Miracast to stream from your PC to your Xbox. With the app installed, you only need to enter the Winkey + P shortcut to bring up the "Project" menu. From there, select "Connect to a wireless display" and then select the "Xbox One" option from the new menu that pops up.
As time goes on, Xbox One and PC have become more and more intertwined. Microsoft has taken to releasing its first-party Xbox One games simultaneously on PC as well, and just last night announced that Halo: The Master Chief Collection will soon be coming to PC with Halo: Reach as an added bonus. With the upcoming Halo Infinite also confirmed for a PC release, that means we'll eventually have most of the mainline Halo series available on PC, save for Halo 5: Guardians. If you want to try this remote streaming functionality for yourself, you can download the updated Wireless Display app from the Microsoft Store.