Halo: Master Chief Collection PC release confirmed: The good and bad news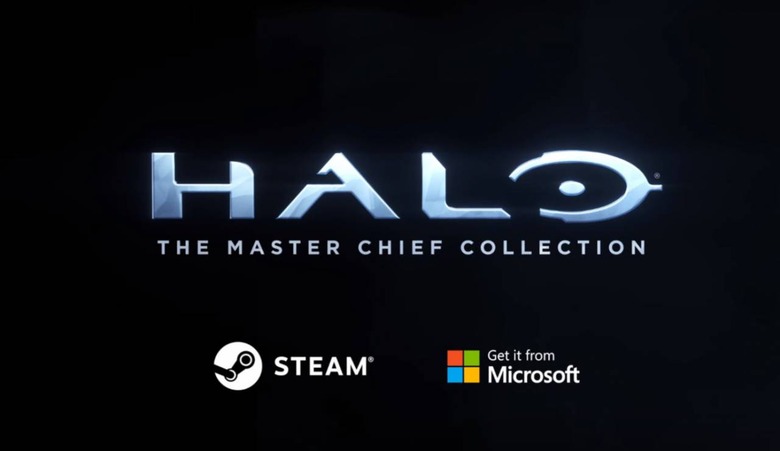 As we speculated earlier this week, Microsoft plans to bring Halo: The Master Chief Collection to PC. The announcement is one of two pieces of good news — the company is also adding Halo: Reach to the MCC. PC gamers will be able to get their hands on the collection via Steam and the Microsoft Store, but there's a catch that might disappoint some players.Halo: The Master Chief Collection was originally released in late 2014 for the Xbox One, giving gamers access to Halo 2: Anniversary, Halo: Combat Evolved Anniversary, Halo 3, Halo 4, Halo: Nightfall, and as of the PC launch, Halo: Reach. The bundle is a great way to enjoy all the games without purchasing each title individually.
The collection's launch on PC finally gives series fans what they've been asking for, but there's some bad news: you'll have to be patient and download each game as it becomes available. According to Microsoft, the bundle will release in stages for PC in order to give developers time to bring each title to desktop without forcing players to wait for the entire batch to reach completion.
Microsoft says that at this point, it plans to start with Halo: Reach first, then it will release each title in chronological order "over time." The titles will be "available for individual purchase within MCC as they become available," Microsoft explained in its announcement today.
The Halo: Reach game launched on PC through the MCC bundle will be offered in 4K HDR, assuming the customer has compatible hardware, as well as 60fps. Everyone who has MCC on Xbox One will automatically get the game's multiplayer content, but the game's Firefight and campaign will be offered as a premium add-on. The exception is for Xbox Game Pass subscribers who will get all Halo: Reach content under that plan.
Gamers will be able to get the PC collection through the Microsoft Store and on Steam.