Microsoft Fixes Surface Pro 2 Battery Goof With New Firmware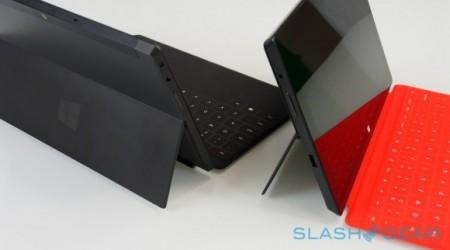 Microsoft has released its second attempt at a firmware update for the Surface Pro 2 tablet, after a December upgrade left some users with reduced battery life and a Windows 8 slate that would unexpectedly go in and out of sleep mode. The new firmware release is only of use for those Surface Pro 2 owners who managed to install the December 10th update before Microsoft pulled it following complaints.
"This weekend we released an update that addresses the unexpected wake and battery drain behavior experienced by a small number of Surface Pro 2 customers who installed the December Windows Update" Microsoft's PR team confirmed.
The original update last month was meant to improve battery life for the Surface Pro 2, something Microsoft had been loudly praising after updating the tablet to Intel's latest Haswell architecture. It was the second of the company's firmware packages to do that, in fact, after a successful November update eked out a little more from the 10.6-inch tablet.
Instead, however, owners who installed the firmware were left with power drain much faster than previously, as well as error messages around charging. Some Surface Pro 2 tablets would not register a connected power supply at all, or would cease charging before the battery was full.
More worryingly, other models would refuse to go into sleep mode, or would turn off altogether when the cover was closed, which would normally trigger sleep mode instead.
VIA PCWorld