Microsoft exec shuffle sees ex-Nokia Elop leaving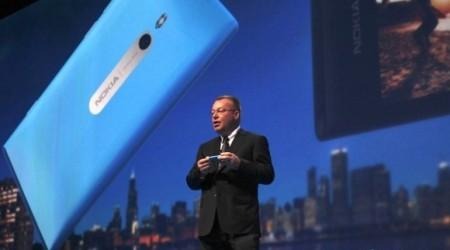 Former Nokia chief Stephen Elop is leaving Microsoft, part of an executive reshuffle the company says better fits its latest strategy. At the same time as Elop's departure, EVP Terry Myerson will take the helm of a newly-combined team, Windows and Devices Group (WDG), which will pull together what was previously the Operating Systems Group and Microsoft Devices Group. It's not the only change at the top, either.
Executive Vice President Scott Guthrie's spot in charge of the Cloud and Enterprise (C+E) division will be broadened to include the Dynamics development teams. That, Microsoft says, makes sense since C+E was already developing intelligent cloud platforms, and ERP and CRM work integrates with that well.
Qi Lu, the EVP in charge of the Applications and Services Group (ASG), will continue in that role.
Elop will leave after "a designated transition period," Microsoft says, though exactly how long that will be is unclear. Meanwhile, Kirill Tatarinov and Eric Rudder will also leave their rolls.
Finally, Chief Insights Officer Mark Penn is also departing, though for another role outside of Microsoft and not, the company says, as part of this latest round of restructuring.
The news of Stephen Elop's departure is likely to bring fresh attention to the executive's track record at Nokia, which left some fans of the Finnish firm concerned that an acquisition by Microsoft was always the long-term game plan.
In an email to staff about the changes, CEO Satya Nadella credited Elop with "orienting" the devices group:
"When Stephen Elop returned to Microsoft, he oriented MDG to create the best Microsoft experience through its devices, inclusive of hardware, software and services. He has been a strong advocate of the need to drive focus and accountability around the delivery of these experiences and has helped drive tighter alignment toward the ambition of more personal computing. With the structural change described above, Stephen and I have agreed that now is the right time for him to retire from Microsoft. I regret the loss of leadership that this represents, and look forward to seeing where his next destination will be" Satya Nadella, CEO, Microsoft
From Microsoft's perspective today, the changes of the leadership team will help "drive engineering alignment against the company's core ambitions," it said in a statement today, namely to focus on productivity and business processes, develop an intelligent cloud platform, and make more "personal" computing.
SOURCE Microsoft