Microsoft exec on Xbox GDC 2016 party: We screwed up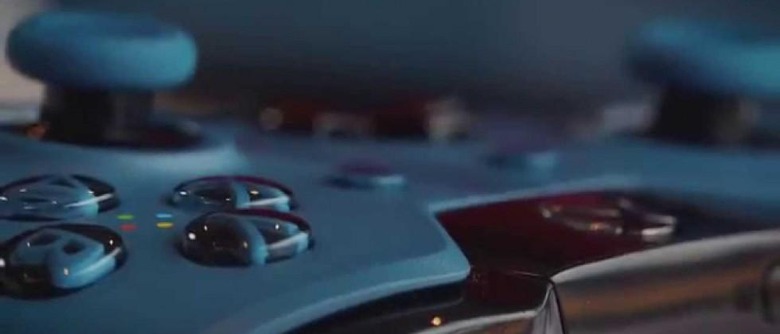 Xbox chief Phil Spencer has apologized for the Microsoft GDC 2016 party, after the company was blasted for hiring dancing girls on podiums as entertainment. The tone-deaf event took place after the Game Developers Conference in San Francisco on Thursday evening, ironically following a Microsoft-sponsored "Women in Games" lunch that took place earlier in the week.
Any goodwill that may have created was quickly squandered by the afterparty, however. Microsoft seemingly arranged for female dancers dressed as schoolgirls to perform and socialize, Business Insider reports, something which unsurprisingly infuriated some attendees and observers.
Microsoft's management, for its part, has quickly responded to the concerns. Xbox Games Marketing chief Aaron Greenberg was first to react, after being questioned on Twitter about the incident, describing himself as "very disappointed" by the choice of entertainment.
@ZenMobius @XboxP3 @Xbox @Microsoft @Spacekatgal @GDC Very disappointed to see this, going to follow up with team.

— Aaron Greenberg (@aarongreenberg) March 18, 2016
That was followed by an internal email to the full Xbox team by division chief Phil Spencer, which Microsoft subsequently published online. In it, Spencer – who, going by the phrasing of the message, was unaware of what had been planned for the GDC afterparty – underscores the importance of "an inclusive culture" and the impact that has on how Xbox as a whole is perceived publicly.
"It has come to my attention that at Xbox-hosted events at GDC this past week, we represented Xbox and Microsoft in a way that was absolutely not consistent or aligned to our values. That was unequivocally wrong and will not be tolerated. This matter is being handled internally, but let me be very clear – how we represent ourselves as individuals, who we hire and partner with and how we engage with others is a direct reflection of our brand and what we stand for. When we do the opposite, and create an environment that alienates or offends any group, we justly deserve the criticism" Phil Spencer, Head of Xbox, Microsoft
Spencer also touched on the unfortunate irony that the party was so counter to Microsoft's attempts to court different types of game developers at GDC.
"It's unfortunate that such events could take place in a week where we worked so hard to engage the many different gaming communities in the exact opposite way." he wrote. "I am personally committed to ensuring that diversity and inclusion is central to our everyday business and our core values as a team – inside and outside the company."
Right now, it's unclear who bears responsibility for booking the dancers, something which could have been the decision of either an internal member of Xbox staff or that of a third-party event planner. Either way, it's hard to imagine the party arrangements weren't given at the very least a cursory glance over by management, given how high-profile GDC is.
Although, as some have pointed out, the costumes being worn by the dancers – and the very presence of such dancers for entertainment itself – are not atypical for certain clubs and bars, the message they communicate at what is still an industry event is clearly at odds with what Microsoft and others have been so keen to emphasize: that gaming and game development are not the preserve of a certain type of male-centric culture.
The potential consequences of Spencer's investigation are unstated, and it's entirely possible that the results will not be made public. Nonetheless, it's probably not the closing that Microsoft had hoped for what had otherwise been a successful GDC week for the firm.