Microsoft enlists "Special Projects" chief to replace shuttered skunkworks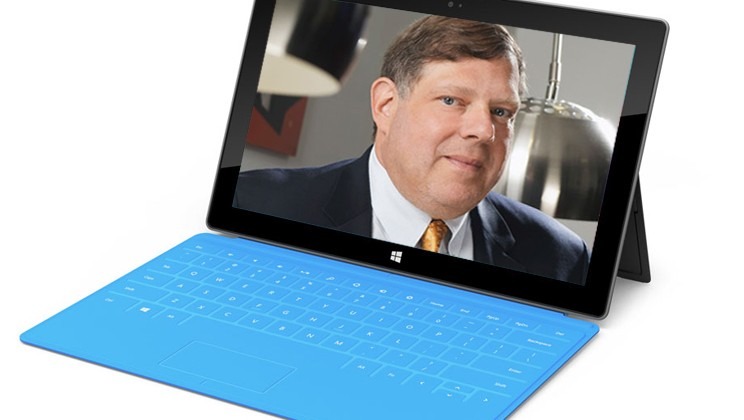 Microsoft has enlisted a new "out-of-the-box thinking" tsar in an attempt to break into new markets, with new Strategic and Special Projects VP Mark Penn responsible for a crack team of imagination warriors. Currently CEO of PR firm Burson-Masteller and polling specialists Penn Schoen Berland LLC, Penn's abilities in tracking new and untapped consumer trends are what Microsoft says it's most keen on harnessing, particularly in the aftermath of its first ever public loss announced yesterday.
"Mark has an incredible background in research, demographics, marketing and positioning and a proven history in developing unique insights that drive success," Microsoft CEO Steve Ballmer said in a statement. "With a strong set of products and an exciting pipeline for the next year, Mark's experience and out-of-the-box thinking will help us more effectively reach new consumers and grow market share."
Penn's "cross-functional team" will report directly to Ballmer, with Microsoft citing his "experience in strategic development, branding and positioning" as being invaluable "to develop and deliver breakthrough ideas that meet consumers' changing and dynamic needs" and broaden the company's product portfolio. Recent Microsoft departures from its unusual fare include the new Surface tablets, which directly challenge Windows 8/RT OEMs with own-brand slates.
"I'm looking forward to applying my diverse skills and experience to some of the biggest new challenges in technology today, and there is no better place to do that than Microsoft" Mark Penn, Corporate Vice President, Strategic and Special Projects, Microsoft
It's not the first time that Microsoft has looked to creative individuals to spur development that its operation as a whole might miss. The new Strategic and Special Projects team will go some way to replacing Pioneer Studios, Microsoft's skunkworks project responsible for the ill-fated Courier concept, Zune PMP, KIN phones and various aspects of Windows Phone and Xbox, and which Microsoft axed last year.
Pioneer Studios had been led by ex-Entertainment and Device CTO J Allard, who left Microsoft in 2010. Allard's push toward Microsoft-branded hardware, such as a Courier tablet focusing on content creation in an attempt to sidestep the market currently dominated by Apple's iPad, supposedly met with considerable opposition within Microsoft, but Penn's new role would seem to indicate a softening of that software-centric stance.